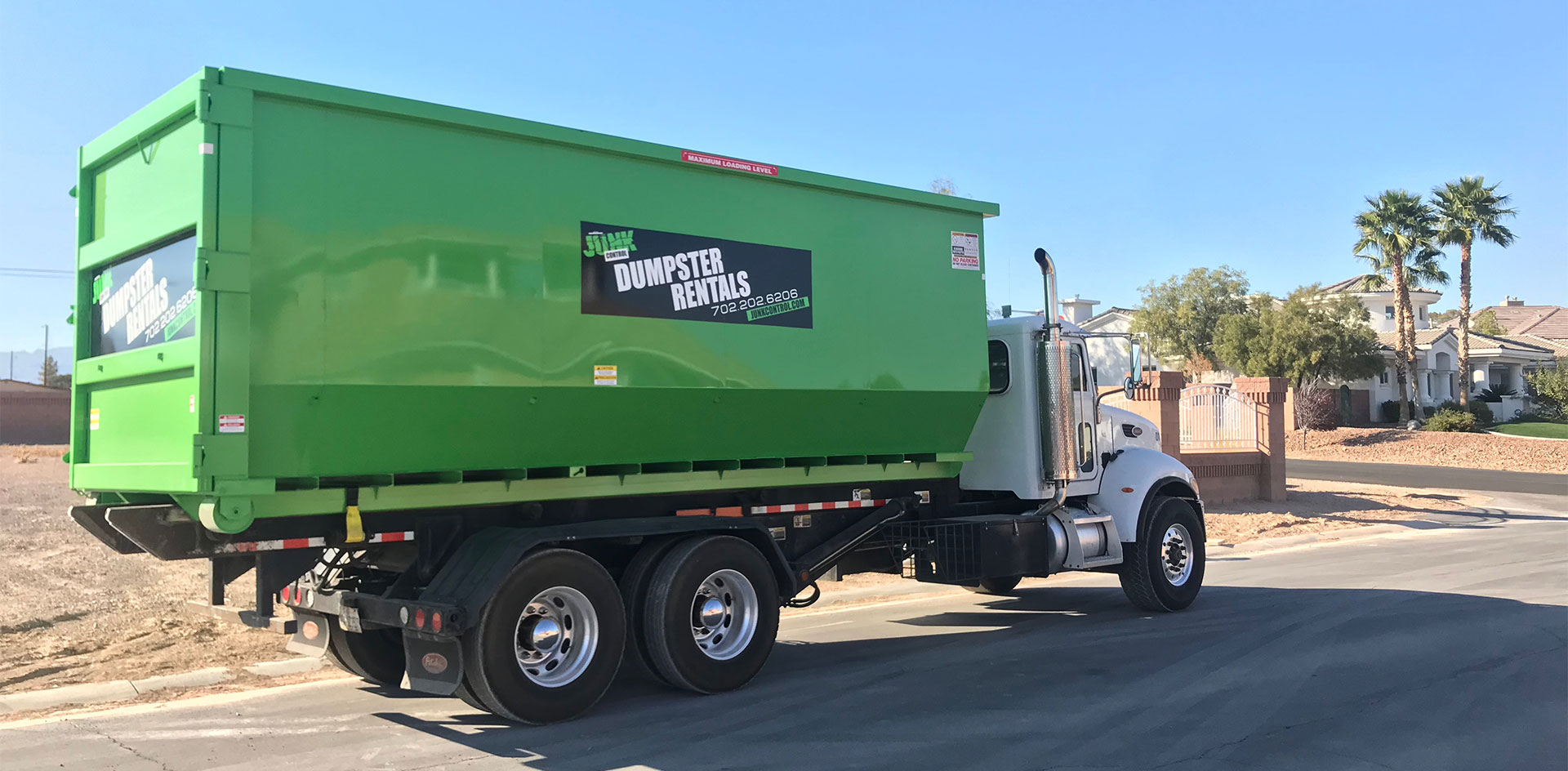 If you are in need of a dumpster rental, you have to check out the amazing and affordable selection of sizes that we offer at Junk Control! Let's break down five main reasons why Junk Control is your #1 destination for dumpster rentals in Las Vegas.
Junk Control's Dumpster Rental Process Is Easy!
It can be overwhelming when trying to figure out how dumpster rental works. At Junk Control, we take pride in having the most affordable flat rates and fastest delivery for dumpster rentals in Las Vegas, South Las Vegas, and Henderson, NV.
We also offer same-day service. That's right! Don't wait a minute longer with that junk in your space. Give us a call for a dumpster delivered right to you. No hassle and no hidden fees.
Great Communication
We take the time to give free estimates and schedule you in when you need that dumpster rental. We offer fast delivery and an effortless way to get this all done. Forget the confusion, hassles, overpriced service, and haggling over the phone you'll experience with other companies! You will have peace of mind with Junk Control's affordable flat rates, and quick and clear communication.
We're here when you need us! We have completed more than 66,000 jobs and have been in business for over ten years offering dumpster rentals in Las Vegas and its surrounding areas. We mean business and have the experience and team you can rely on for your dumpster rentals!
Junk Control Arrives On Time!
We arrive at the time you need your dumpster rental in Las Vegas. What could be worse than having a late arrival and terrible communication? Here at Junk Control, we take pride in being on time, and we also have the fastest response times!
Our hard-working team is ready to bring your dumpster rental to you, at the absolute best rates in town, and without any hassles. What could be better than knowing the dumpster rentals are provided by a passionate and dedicated team?
Different Size Dumpsters
Junk Control has five different dumpster sizes for your small to heavy duty loads of junk! All of the dumpsters beat our competition by being the most affordable for their size.
Each dumpster is equipped to handle your trash, and with such a fast and easy delivery, there is no question that Junk Control is the dumpster rental service for you! Our super strong dumpsters come in 10-yard to 40-yard sizes.
The Most Affordable!
You heard that right! Junk Control offers the most affordable dumpster rentals in Las Vegas, South Las Vegas, and Henderson, NV. Our dumpster rentals are cheaper than others by a mile – an average of 15% less! Junk Control has the unbeatable prices that keep its customers coming back.
That alone is a HUGE reason to go with Junk Control for your dumpster rentals. Get your junk in one of Junk Control's dumpsters today!
Contact Junk Control Today!
Junk Control is the fastest and most affordable dumpster rental service for you. We handle it all and make it easy for you! Call Junk Control today for a free estimate, and make us your dumpster rental team!