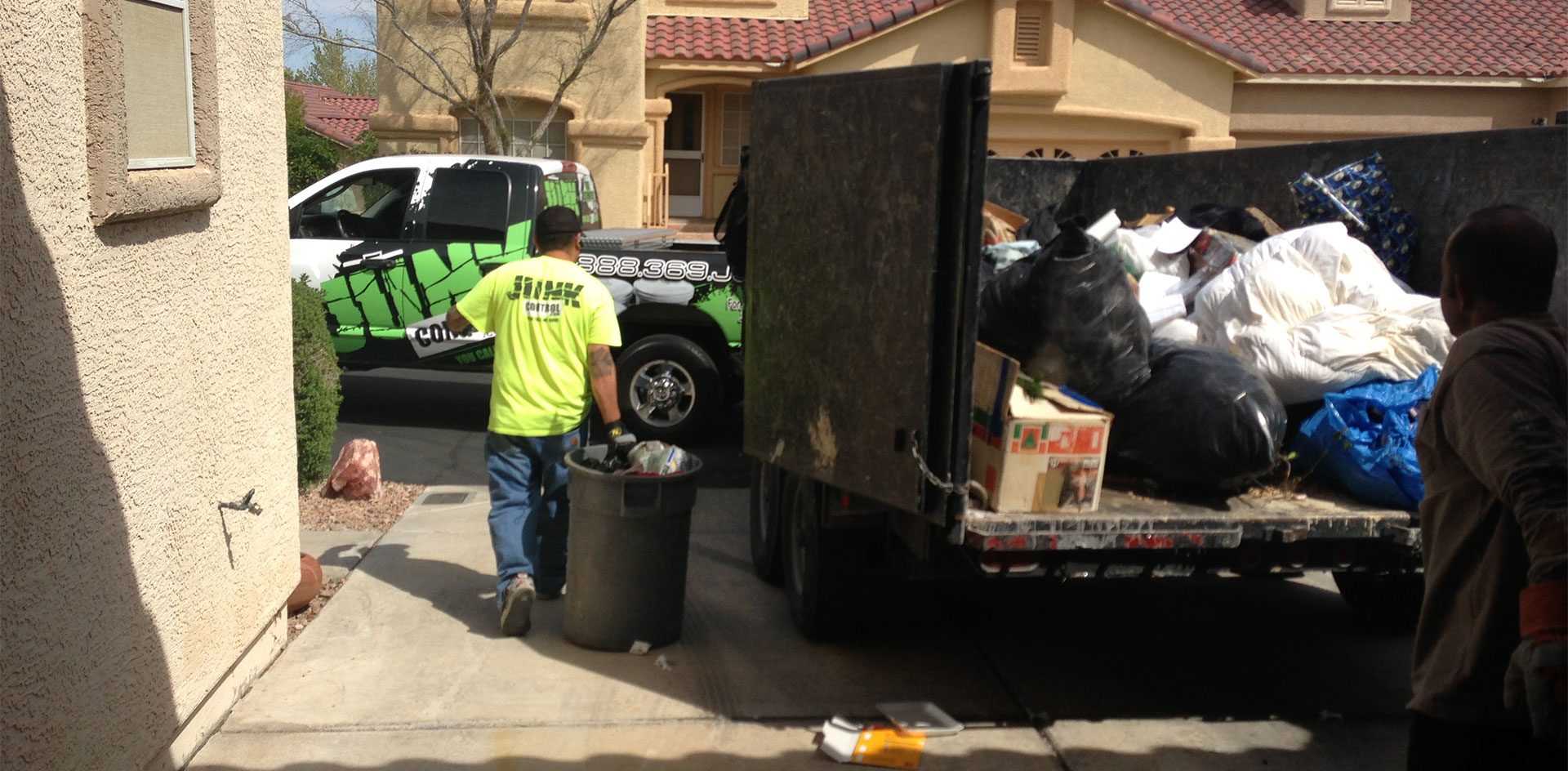 Is your junk getting to the point where you are overwhelmed and feeling completely cluttered? If so, then you need a junk removal plan! Junk Control breaks down three steps everyone should take for a cleaner and more clutter-free life.
Call A Trustworthy Service
It might seem like all junk removal services are the same, but this is just not true. People get stuck with overpriced service and bad communication every day from other junk removal services. Junk Control doesn't waste any time. We value our clients' time, and we are extremely responsive when you need that junk gone!
When you need a junk removal company, call Junk Control – the fastest and most affordable in the area. We proudly serve the Las Vegas, North Las Vegas, and Henderson, NV areas!
A Clear Process And The Right Crew
What could be worse than getting overcharged for your junk removal! Junk Control has the reputation of being the most affordable junk removal service around, while also laying out a straightforward process for removing your junk.
Our team of experts is standing by to answer your call and will go over our affordable rates with you, and help you determine which load size and price is best for you. Let's schedule your junk removal in for a time that's most convenient for you!
The right junk removal service, like Junk Control, comes to you prepared, ready to get to work, and has the experience to quickly and properly remove your junk. We junk it all! (Except for hazardous materials.)
From the initial phone call to the scheduling of your appointment, arrival of our team of experts, and removal of your junk, you can rest assured that Junk Control will be saving you time and money. Don't let that junk go to the wrong crew. Let our team of junk removal experts get it all done!
The Right Price For A Clean Space
Feel free to call around, but you won't find a more affordable junk removal service in the Las Vegas area. We take pride in having the most affordable prices in the area, as well as being the quickest and most professional service around! Have you ever heard of a $65 flat fee for loads under a 1/4 capacity on a 17 cubic yard truck? Now you have! Junk Control's prices beat the competition, hands down, every time.
You can have a junk removal service that not only does it all, so you don't have to lift a finger, but is also extremely convenient and affordable for you. Our past clients haven't been disappointed, and you won't be either.
There is no question that having all your junk gone is a satisfying feeling. Junk Control removes the junk and leaves you with a clean space. We don't leave you with debris and a mess to clean up after the junk removal.
The right crew will renew your space and will not let you deal with any trash leftover. Make it clean with Junk Control!
Total Satisfaction With Junk Control
Junk Control offers prices and services that simply cannot be beaten. We are the team of hardworking and professional junk removal experts you can count on to get it all done. Contact Junk Control for your junk removal service today, or text a picture of your junk to (702) 202-6206 for a free quote!