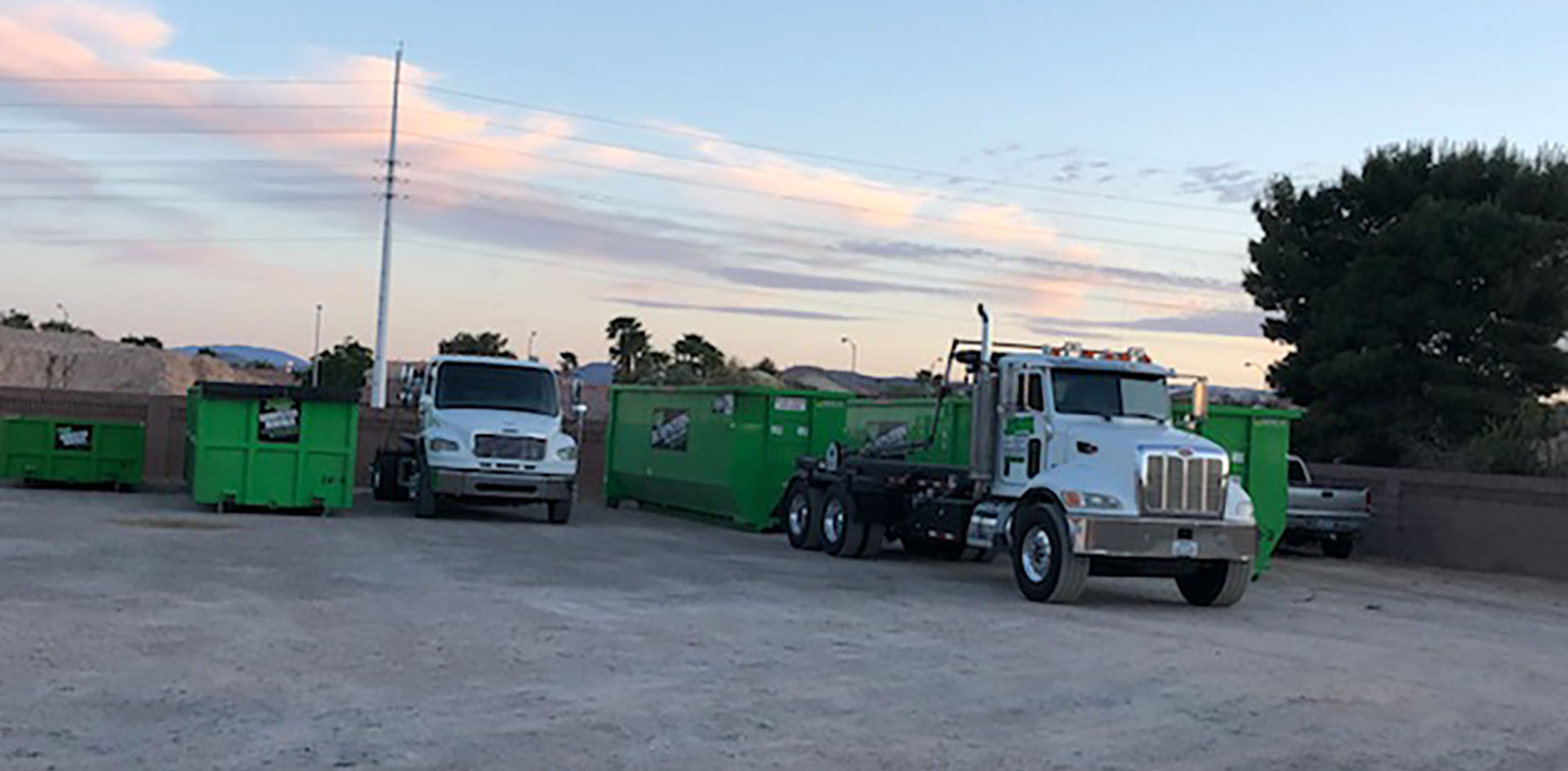 The Lowboy dumpster rental can be used for many home and commercial cleanouts. When it comes to renting a dumpster, you need to decide which dumpster rental will be the best fit based on the type and amount of material you need to get rid of.
4 Uses For The Lowboy Dumpster Rental
Let's break down four uses for the Lowboy dumpster rental that show just how amazing this dumpster truly is. From small residential cleanouts to loads of concrete broken up from a construction job, let's dig into the uses for our Lowboy.
1. Clean Outs From Construction Jobs
If you need to throw out that old concrete from a driveway or get rid of all the sand that was dug up from the ground, you need a dumpster rental that will hold those heavy materials. Our Lowboy dumpster rental is the only dumpster by Junk Control that can carry heavy materials such as rock, sand, brick, concrete, and more.
Junk Control's Lowboy dumpster was built to handle materials that just can't be carried by most other dumpsters due to their specific weight limits. Our Lowboy has no weight limit, so no matter how much brick or rocks need to be thrown out, the Lowboy will handle it.
2. Major Landscaping Projects
When landscaping, planting, or putting in a gazebo, there is always loads of dirt that needs to be removed! Our Lowboy has been used for holding massive amounts of dirt, from many different landscaping jobs, that needed a heavy-duty dumpster. When the dirt you have is too much for most dumpsters, go with our Lowboy. And at just $325 for five days of use, the Lowboy is a smart choice!
3. Haul Away Concrete Tiles From An Old Roof
So you're at the point where you are ready for a new roof! But what do you do with all of that old tile that was torn down? Rent our Lowboy dumpster! The Lowboy dumpster rental was meant to hold those tiles, and more, and with no weight limit you can junk those concrete pieces without worrying about how heavy they are or if the dumpster can hold it all.
4. Tearing Down A Wall
After tearing down a wall filled with concrete slab or plaster, the Lowboy dumpster rental will handle it! The broken down wall won't fit in most other dumpsters and is also typically too heavy for them. You'll need a dumpster that can hold it all and has no weight limit. Our Lowboy dumpster has a low profile as well, so those big pieces are easy to load and won't require excess heavy lifting.
Junk Control Is Your #1 Dumpster Rental Choice
Whether you need to tear down a wall or remove massive amounts of dirt from your backyard for good, rent our Lowboy dumpster for the job at just $325 for a five-day rental! Junk Control is the highest quality and most affordable dumpster rental company in the Las Vegas, North Las Vegas, and Henderson, NV areas. With over 66,000 jobs completed and having been in business for over ten years, you can place your trust in Junk Control! Contact us today, or call (702) 202-6206 for your free quote!