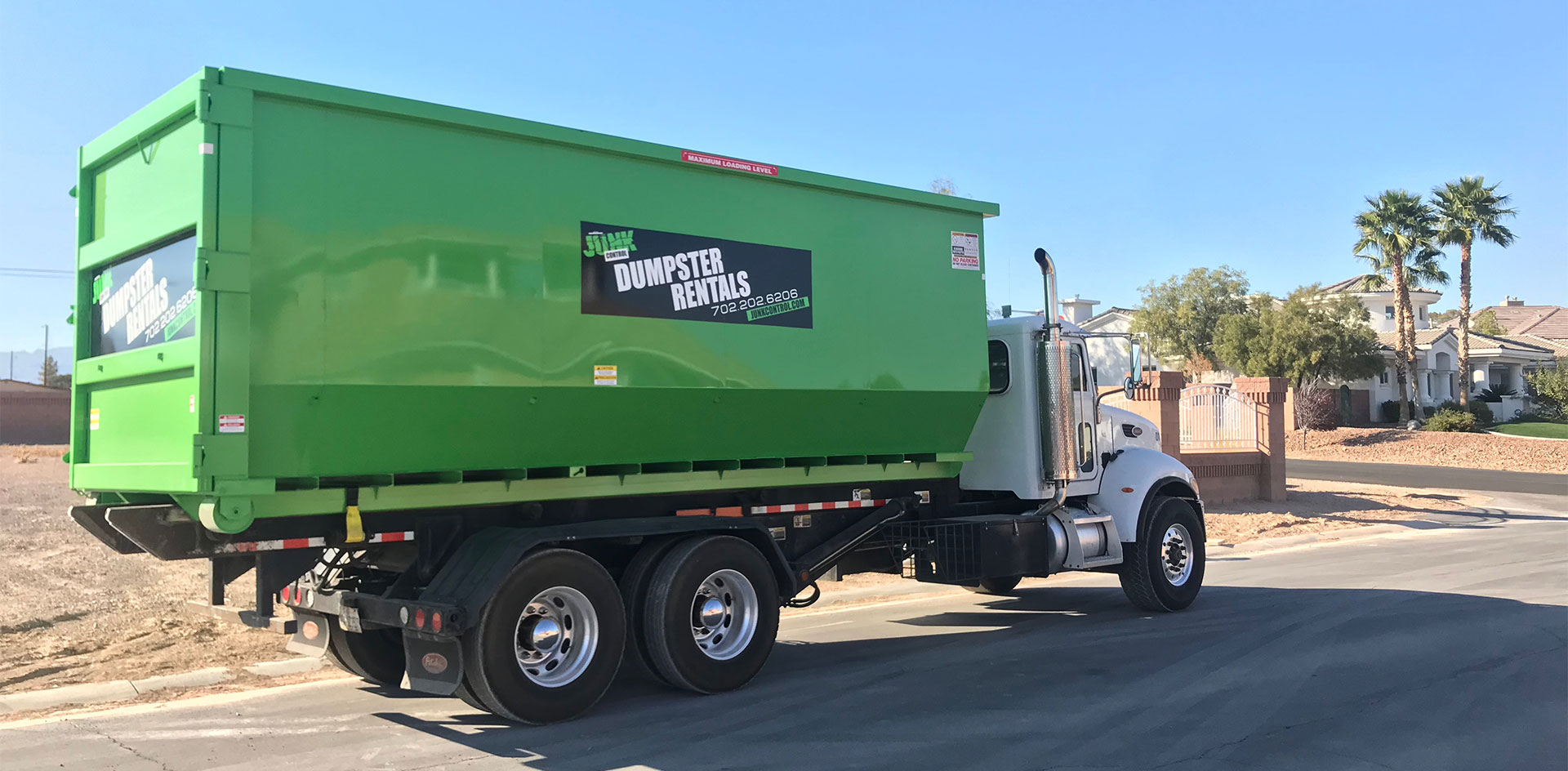 The yards of Las Vegas is filled with a variety of plants and rock. Many homeowners maintain their own yards by doing their own landscaping. Landscaping companies perform a similar function. Both options for yard maintenance require landscaping dumpster rentals. Landscaping normally creates a lot of excess dirt, rock, and plant waste. These projects come in a variety of sizes based on the size of the property.

In today's article, we will talk about the different dumpsters available for landscaping projects. We will also talk about the company that provides the most affordable landscaping dumpster rentals.

Landscaping Dumpster Rentals
Most dumpsters will not accept dirt, rock, and concrete. At times, landscaping projects will have all three of these materials. A special dumpster is required if your project will be disposing of dirt, rock, and concrete. The other dumpster sizes are designed to handle the other waste landscaping creates. Residential customers can rent all of our sizes depending on their specific needs. Most of our dumpsters will fit in a standard size driveway. The others will fit in the street for convenient and easy loading. All of our dumpsters have a door on them to make the process even easier.

Many landscaping companies will have a dumpster delivered ahead of time for bigger projects. Junk Control rents to a number of landscaping companies that keep a dumpster at their yard. It creates a simple and efficient system where all of their employees can dump waste. Call us to talk about your specific recurring needs.

Junk Control Las Vegas
Junk Control has been providing landscaping dumpster rentals for almost fifteen years. We proudly serve the Las Vegas community with the most affordable rates in the city. Our rates are constantly compared with our competitors to ensure we give the lowest prices. Junk Control is licensed and insured to do business in the state of Nevada.

https://www.lasvegasjunkremoval.org/dumpster-rental/

Below you will find information on our sizes and pricing. Call us today at 702-202-6206 to place your order. We offer same day service if you place an order before 3 PM.