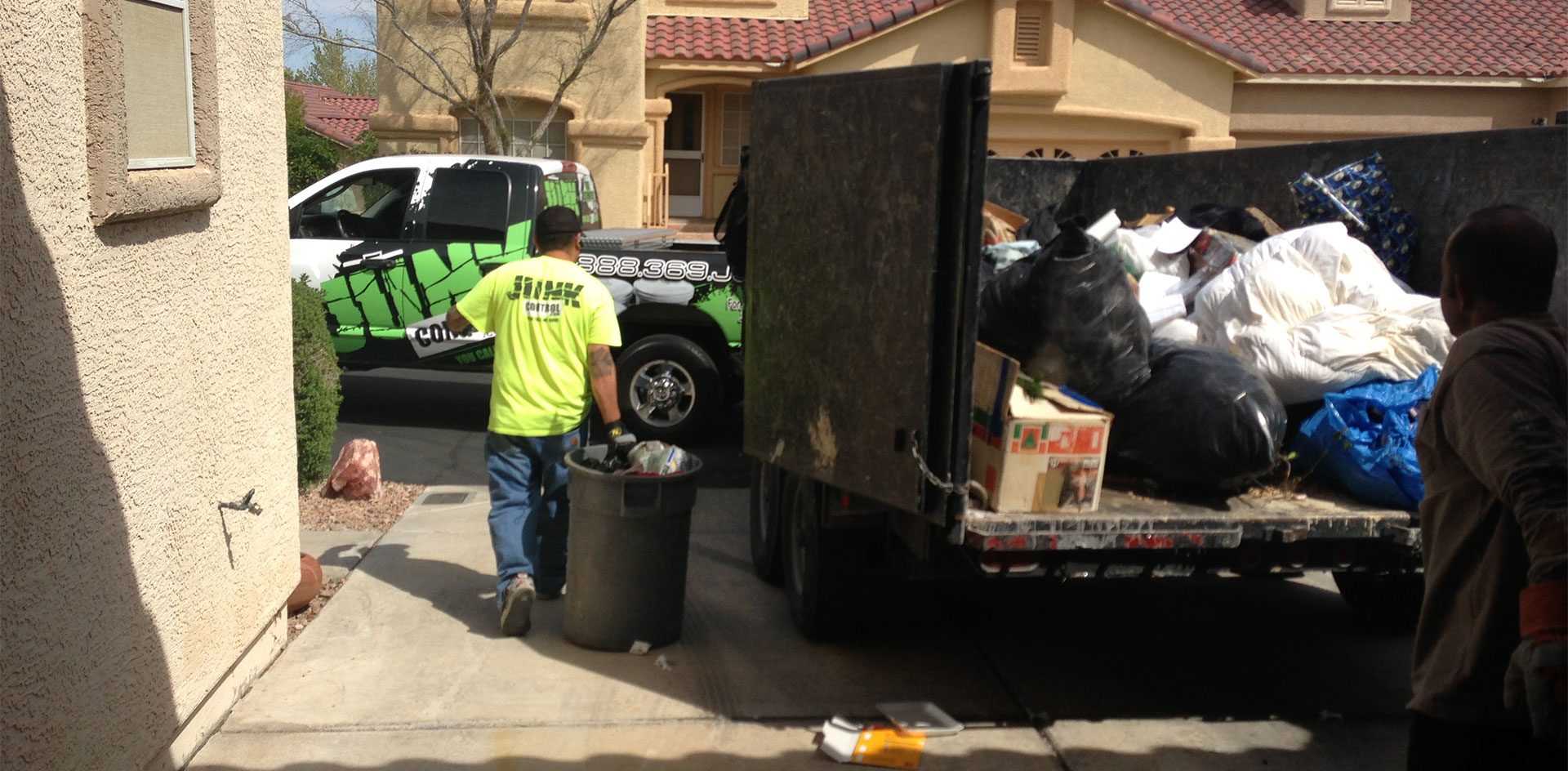 Junk removal is one of the most popular forms of waste disposal. Cleaning and organization experts recommend it as the best method for removing clutter. Many people have questions about what "junk" actually is. As we go through today's article most people will be surprised at what qualifies for junk removal.

In today's article, we will talk about the different items that qualify for our service. We will also talk about the items that do not qualify. Lastly, we will discuss the company that provides the most affordable service in Las Vegas.

Junk Removal
Many of our customers have misconceptions about what qualifies as "junk". Almost every customer we have asks whether or not their items qualify. In reality, almost everything can be considered "junk". Items like electronics, furniture, and appliances are all candidates for junk removal. Some residents have used us to remove piles of dirt, rock, and concrete as well. Almost everything can qualify for this service. Try to think of this service as a mobile dumpster. The only things that do not qualify are hazardous materials, wet paint, and illegal items. But how does this service work?

The service is incredibly convenient and readily accessible. The company you hire will come out, load the items, and dump them. Companies that provide this service are like a VIP trash company. Since the service is the same no matter where you go, choosing a business comes down to affordability, convenience, and professionalism. Only one business in Las Vegas will meet these standards.

Junk Control
Junk Control has been providing junk removal for almost fifteen years in Las Vegas. We conveniently offer same day service if you call before 3 PM. Junk Control is licensed and insured to do business in the state of Nevada. Our rates are constantly evaluated with our competitors to make sure we give you the lowest price.

Getting a quote with us is incredibly easy. You can call or text photos to 702-202-6206. We operate Monday thru Friday. Below you will find a link to our pricing for this service. Call us today to get your free estimate.