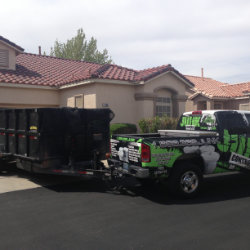 Everyone wants to throw away their junk. But what exactly can you throw away? What is "Junk"? Today's blog post will cover exactly what you can or cannot get rid of. You will be surprised as you find out what we can help you with.
Furniture
One of the most common things we get hired for is furniture removal. It makes sense when you think about it. The average American household has more furniture than you would think. Between couches, beds, tables, and dressers the number quickly starts to climb. As items we use every day, furniture has a lot of natural wear and tear. You can get rid of any furniture items with Junk Control.
Appliances
Similar to furniture, appliances are used on a very regular basis. The natural wear and tear we put on our appliances make them a prime candidate for junk removal. Refrigerators, water heaters, water softeners, kitchen stoves, washer, and dryers are all acceptable. To make things even better, all of these items have a flat price. Call us today at 702-202-6206 for a quick quote.
Trash
Sometimes trash can pile up too quickly and become more than your local sanitation company can handle. That's where junk removal comes in. When your spring cleaning or landscaping project get out of hand you can call us for same or next day removal. We remove trash that is both bagged and loose. A number of landscaping materials also qualify to be thrown away.
What Can't I Throw Away?
There are very few things that don't qualify for junk removal. The most important thing we cannot throw away is hazardous materials. The dump will not accept anything that is corrosive, combustible, or toxic. They will also not accept wet paint. However, if you dry out the paint we can take it. Anything illegal is also disqualified.