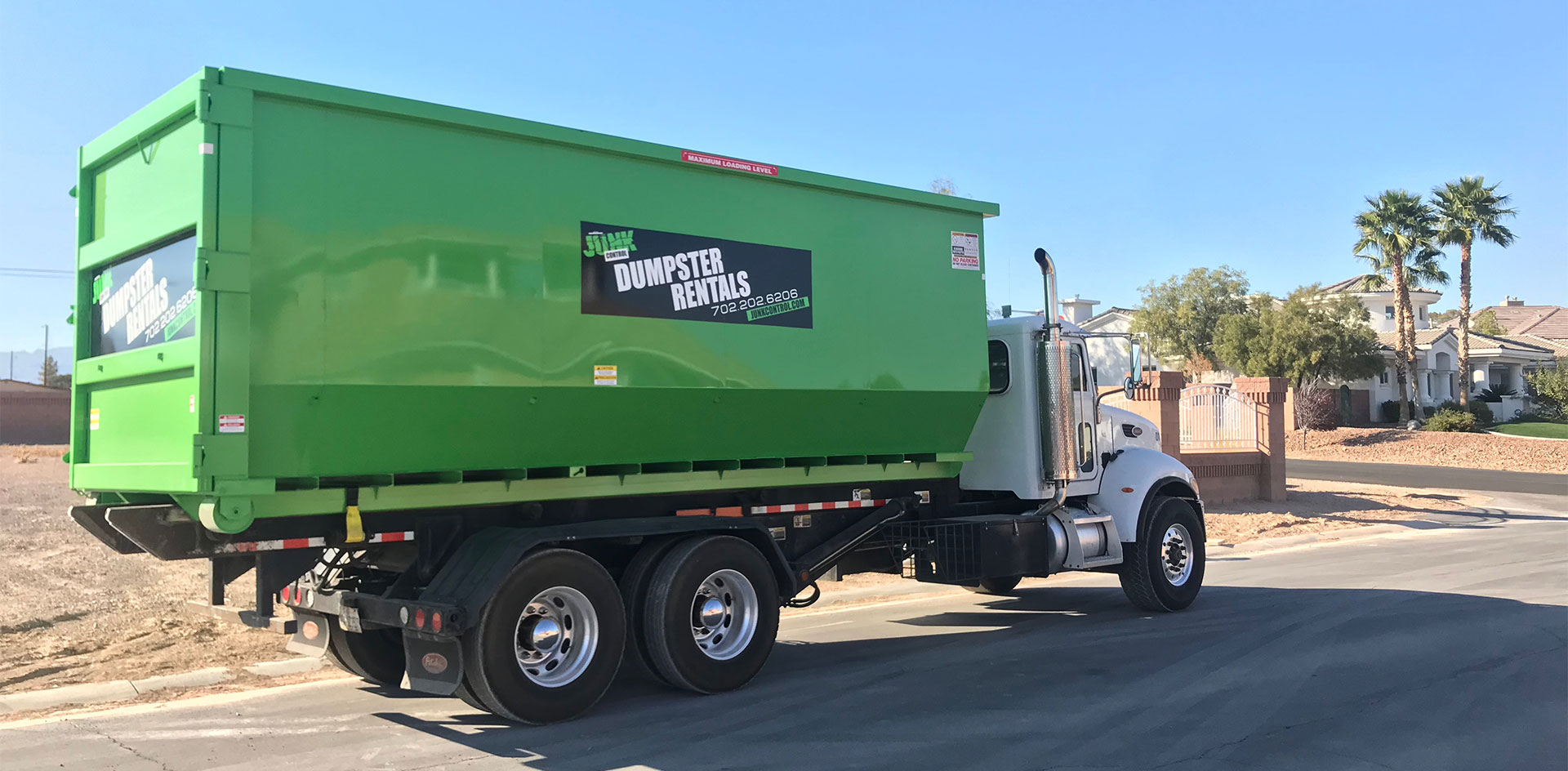 Spring cleaning is more than a trend. It's a way of life for some people. Millions of Americans participate every year. Everyone has their own method for spring cleaning.

As spring cleaning experts, we know there are only two methods that are foolproof. Junk removal and dumpsters for rent. We already talked about junk removal in another post.

Today we're going to talk about dumpsters for rent. They make cleaning out your home not only easier but convenient. In Las Vegas, it's very easy to find dumpsters for rent.

Convenience
The best part about finding dumpsters for rent in Las Vegas is convenience. Junk Control makes it that way. We offer a wide variety of sizes that can fit all of your spring cleaning needs. Most of the time we can deliver the same day you place your order. Almost all of our sizes fit right in your driveway.
When we do our yearly cleaning we often find more and more things we need to get rid of. That's why we offer dumpsters for rent. You can conveniently take everything right to your driveway and have it hauled off just a few days later.
Pricing
Junk Control offers the most competitive pricing in dumpsters for rent. Despite changing prices across the valley, we always beat our competitors. Spring cleaning can be hard work. The less money you have to spend on it, the more likely you are to do it.

You can find all of our sizes and pricing at the link below. We have a strong passion for what we do. Finding the cheapest dumpsters for rent should be the first thing you do when you start a spring cleaning plan. Just by reading this article, you have completed step one.
https://www.lasvegasjunkremoval.org/dumpster-rental/

Rental Time
Spring cleanings are different for everyone. Some people take longer than others. Yet again Junk Control comes to the rescue. Our dumpsters have a lease of five to seven days depending on the size you order.

You can call for a late or early pickup. Once you feel comfortable with your spring cleaning we take everything away. Forever out of your sight and mind.