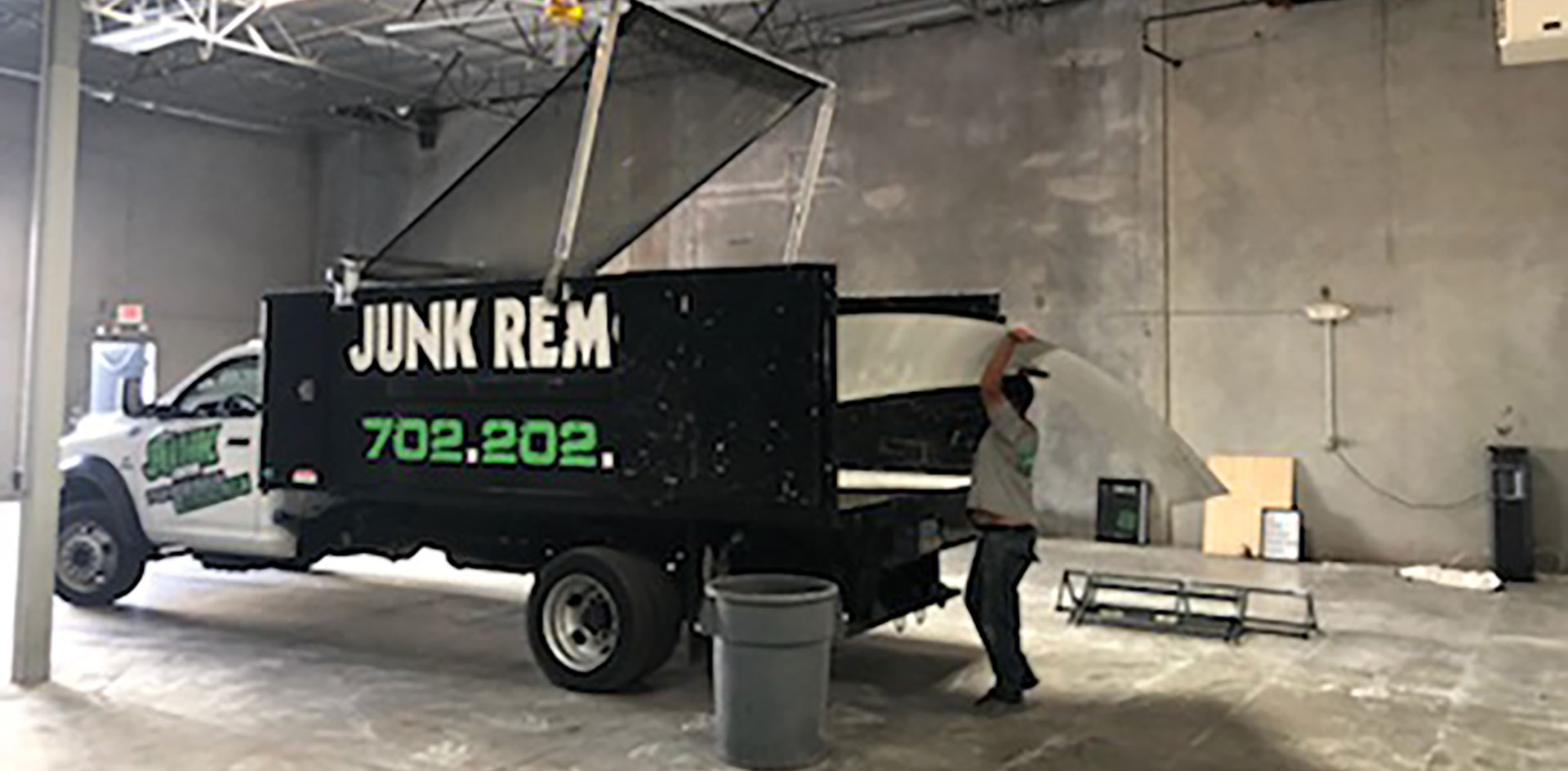 Junk removal is a household necessity in our day and age. Many of the things we use on a daily basis start to show normal wear and tear. Appliances, furniture, and electronics are all candidates for junk removal. Getting junk removal in Inspirada can sometimes be a challenge for the customer.

In today's article, we will talk about the difficulty of finding affordable junk removal in Inspirada. We will discuss the challenges our customers face and the best company to provide the service.

Junk Removal In Inspirada
Inspirada is a bustling new area in the Las Vegas valley. New homes, shopping centers, and country clubs are constantly going up in the area. As a result of the quick development, many Las Vegas residents are moving to Inspirada. Most of the junk removal businesses in Las Vegas overcharge because of Inspirada location. Our customers have complained that our competitors try to charge a fee for gasoline. This creates a frustrating problem for the residents of Inspirada.

Finding affordable junk removal in Inspirada should be as easy as any other part of the valley.  There are three traits a good junk removal company will have. A junk removal company needs to be affordable, professional, and convenient.

Junk Control
Junk Control has been loyally providing affordable service to the Las Vegas area for almost fifteen years. We never add hidden fees and make sure you are comfortable with our price before the job is complete. Our prices are constantly compared to our competitors to make sure we are giving the lowest prices in the city. Junk Control is fully licensed and insured to do business in Las Vegas. We conveniently offer same or next day service on all of our services.

Junk Control proudly provides junk removal. We charge the same low prices no matter where you live in Las Vegas. Call us today or go online to set up an appointment. You can call us at 702-202-6206. Find our pricing model at the link below.