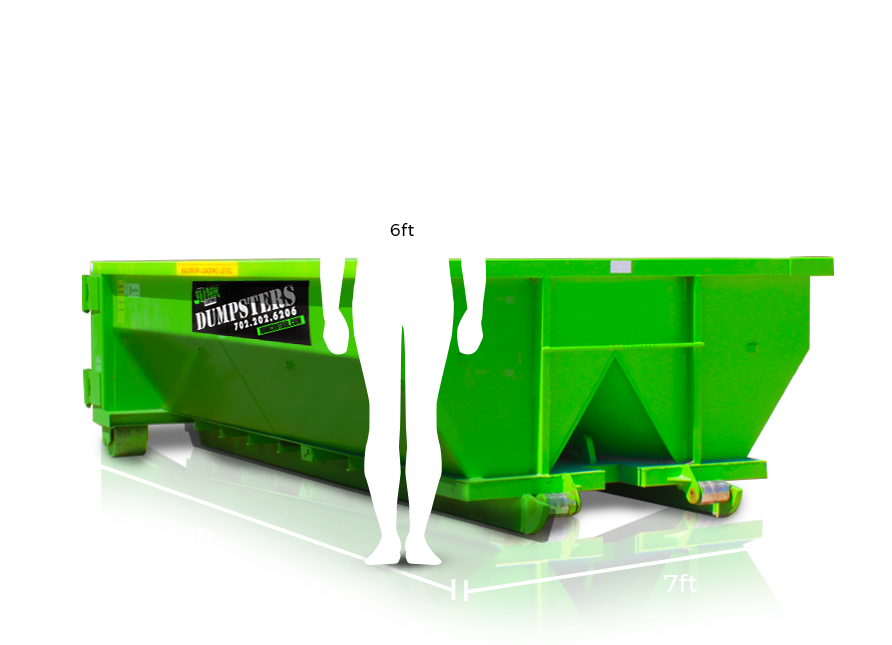 The Las Vegas valley is a natural pit of dirt, rock, and concrete. Most of the residential landscapes are made up of rock. Our patios, buildings, and backyards all use concrete. Dirt is in every backyard in Las Vegas. This creates the need for a dirt dumpster rental.

A variety of projects for both residential and commercial customers require a container. The challenge is finding a professional, affordable, and convenient company to rent them from. In today's article, we will talk about those challenges and the best company to provide the service in Las Vegas.

Dirt Dumpster Rental
Finding a dirt dumpster rental in Las Vegas can be challenging. Many companies overcharge for these dumpsters because of their potential weight. When you get a dumpster rental you can only fill it with dirt, rock, and concrete. The pits in Las Vegas only accept earthen materials such as dirt, rock, and concrete. If any trash or non-earthen material is found in the dumpster it will not be accepted. Because of the risk, these dumpsters incur, most businesses overcharge for a dirt dumpster rental.

When searching for a dumpster rental you need to look for three specific things. A good company will provide affordable, professional, and efficient service.

Junk Control
Junk Control has been providing dumpster rentals to the Las Vegas community for almost fifteen years. We provide affordable service by comparing our rates with competitors. Our rates are always evaluated to ensure they are competitive. Junk Control is licensed and insured to provide services in Nevada. We offer same or next day service on all of our products.

Give us a call today to set up your dirt dumpster delivery. Call us at 702-202-6206 to speak with one of our professionals. If you contact us by 3 PM, we can provide same day service.