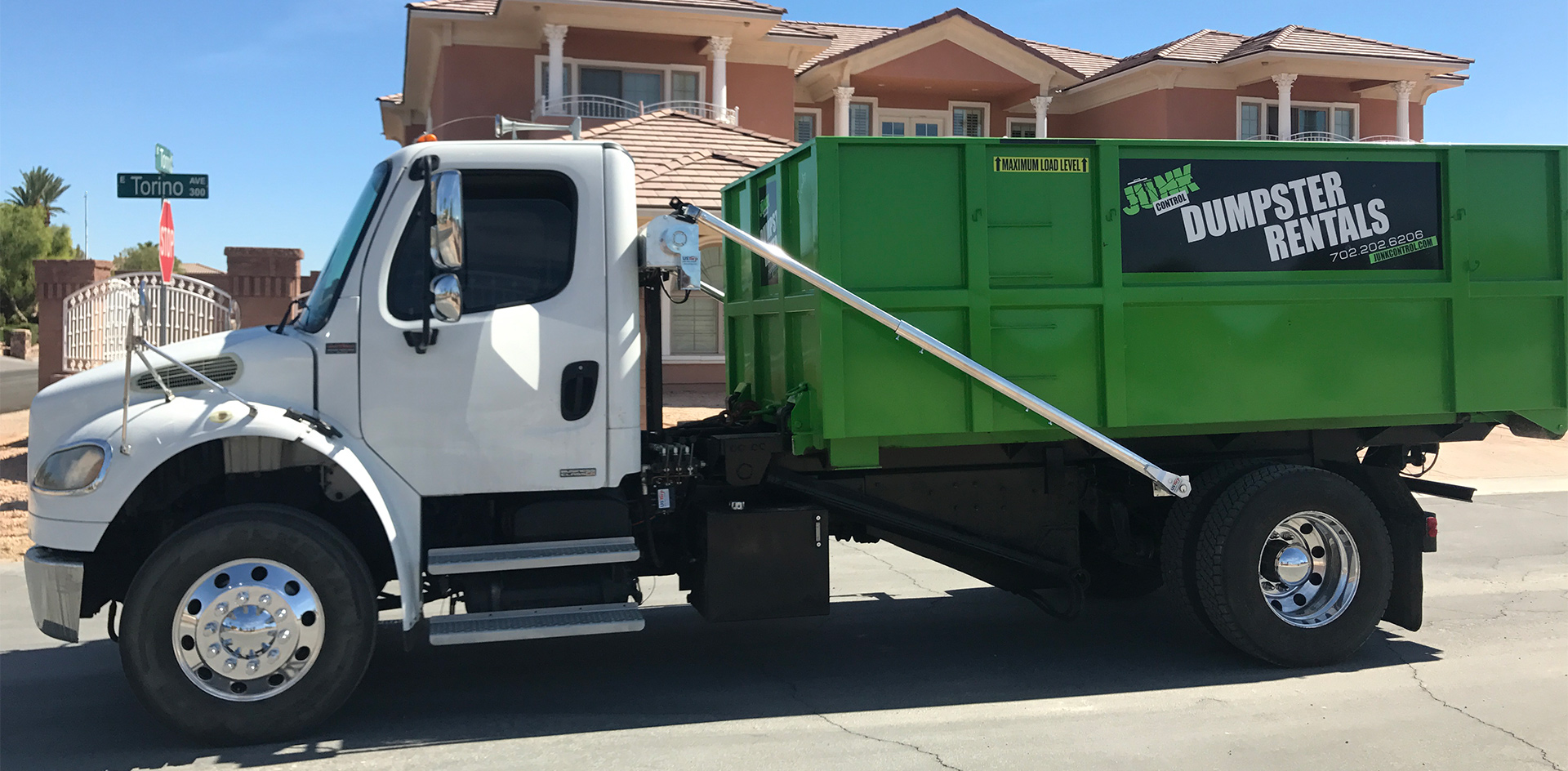 Residential dumpsters are a booming industry in the Las Vegas area. Cleaning and organization experts recommend them as the most efficient way to dispose of waste. Many of the residents in Las Vegas do their own landscaping, renovation, and construction. This fact creates a need for affordable residential dumpsters. Our competitors are known for charging hidden fees and leaving the customer with a dump bill.

In today's article, we will talk about the benefits and difficulties of residential dumpsters. We will also talk about the company that provides the most affordable dumpster rentals.

Residential Dumpsters
Finding affordable residential dumpsters is difficult. Everyone advertises a low price but very few live up to it. A customer of ours complained that our competitor tried to charge her for gas mileage. At Junk Control we proudly offer the same prices to our customers no matter what area they live in. We service Las Vegas, Henderson, and North Las Vegas with the same low prices. Unlike our competitors, we do not try to hide fees. We also offer generous weight limits on our dumpsters so that the customer never sees a dump bill.

A dumpster rental is incredibly convenient. The rental period allows you to load the dumpster at your own convenience. Our dumpsters safely go in the driveway or on the street so that you don't have to walk far to load them. All of our sizes include a wide door to easily load heavier items. Junk Control offers a convenient same-day delivery if you call before 3 PM. Below you will find the link to our sizes and pricing.

Junk Control
Junk Control has been providing affordable residential dumpsters for almost fifteen years. We proudly offer the lowest prices in the city. Our rates are constantly compared with our competitors to ensure we give the lowest prices. Junk Control is licensed and insured to do business in the state of Nevada. Call or text us today at 702-202-6206 to get your order placed.