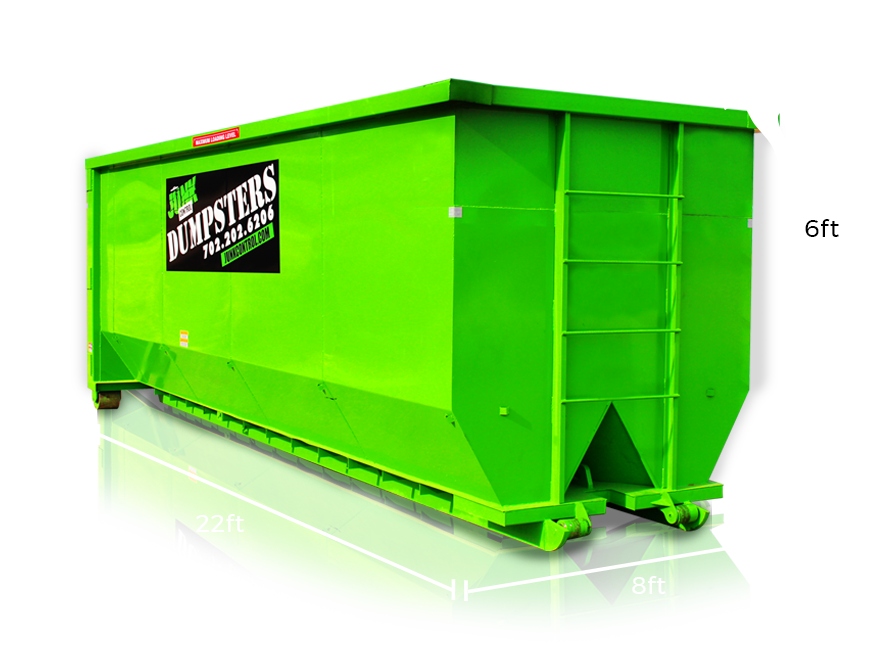 Residential dumpster rentals are becoming a common practice more and more in Las Vegas. Many of the homeowners in the valley do renovations and landscaping themselves. Many of the items in our houses show normal wear and tear after time. Between those two factors, residential dumpster rentals have a huge need.

In today's article, we will talk about the different needs for residential customers and the best company to accommodate those needs.

Residential Dumpsters
Residential Dumpster rentals are a very common thing in Las Vegas. The problem that most residents run into is that companies will try to charge commercial rates to residential customers. A dumpster comes with a lot of overhead. Companies have to pay for the container, the driver, the vehicle, and many other expenses. Businesses are used to paying top dollar for a dumpster rental. The average residential customer should not have to pay business prices.
Only one company in the Las Vegas valley has been providing dumpster rentals for residents at an affordable price.

Junk Control
Junk Control has been providing residential dumpster rentals to the Las Vegas area for almost fifteen years. We constantly evaluate the market to make sure we provide the lowest prices in Las Vegas. You can view all of our sizing and pricing at the link below.
We have dumpsters to fit your exact project size and budget. Give us a call today at 702-202-6206 to set up same or next day delivery. We quickly take down your basic information and supply your dumpster needs immediately.