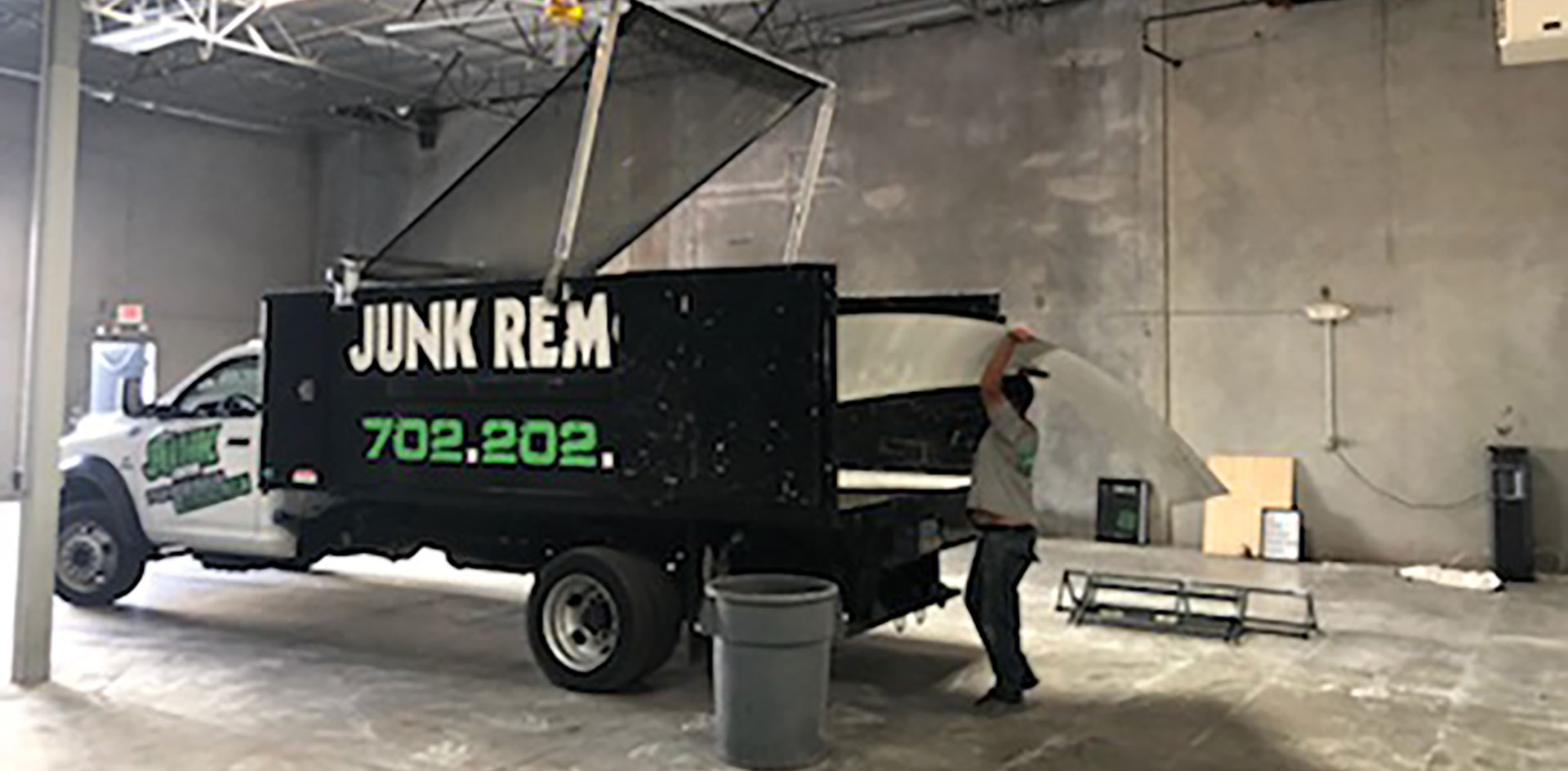 Today's article was prompted by a customer who hired someone on the internet for furniture removal. She paid cash, her only option, and had a stranger haul away her furniture. She left her home that day to find her furniture was dumped in her apartment dumpster. Our customer was afraid that her apartment complex would charge her for his sloppiness. She quickly looked for professional junk removal.

Her example shows the importance of hiring professional junk removal. You can hire someone from Craigslist or Facebook that doesn't have the proper insurance or licensing. In today's article, we will talk about the benefits of the service and the best company to provide the service.

Professional Junk Removal
Professional junk removal is something that few can provide. The state of Nevada requires you to have a business license, liability insurance, professional equipment, and many other things. Junk removal is the most efficient way of removing clutter and other trash.

The Junk Control Standard
Junk Control has been providing junk removal to the Las Vegas valley for almost fifteen years. We constantly review the market to ensure we give the lowest prices.

Getting a quote is quick and easy. Call us or send photos to 702-202-6206 to get a quick estimate. We have one of, if not the lowest minimum charge in the valley. Our minimum to come out is only $65. Call us today for a quick estimate!