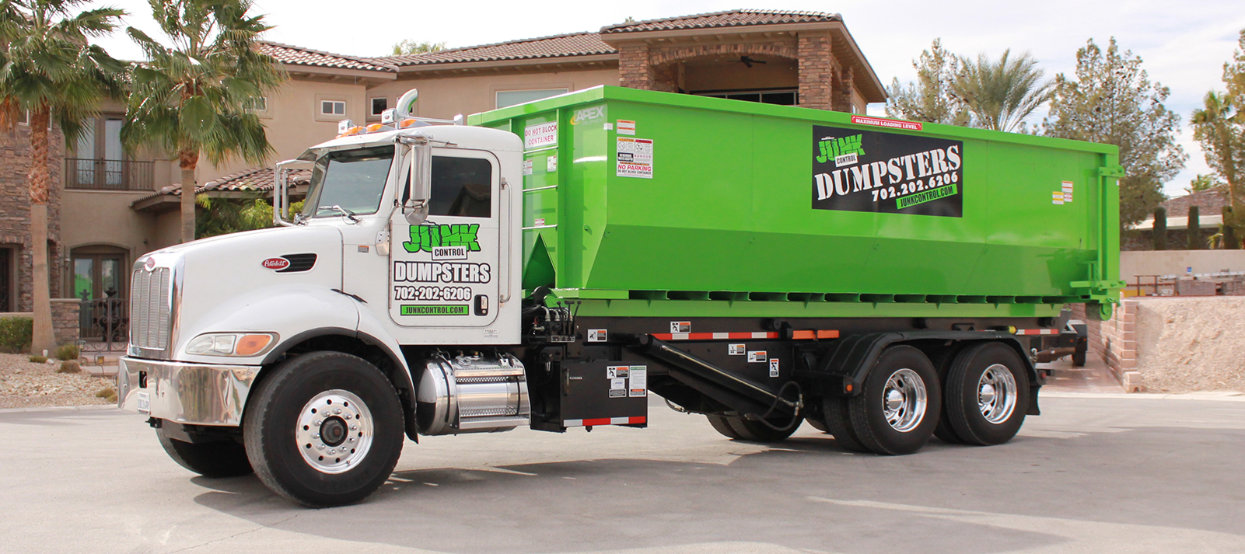 The Las Vegas valley is full of beautiful neighborhoods and shopping centers. Both residential and commercial properties are decorated with beautiful landscaping. As time goes on, natural landscaping has to be up kept. Rocks are removed and replaced with new ones to keep the area clean. Trees and other greenery are trimmed to keep them clean.

This creates a large need for disposal. Whether we are at a residential or commercial property, a landscaping dumpster is an efficient way to dispose of waste. In today's article, we will talk about the benefits of a dumpster. We will also talk about the business that provides the most affordable rates for a landscaping dumpster.

Landscaping Dumpster
We rent out our dumpsters to both residential and commercial customers. Many landscaping companies use our dumpsters at their yards. That allows them to dump their waste at the end of the day. If you are working on a smaller project, we offer three different sizes that conveniently fit in your driveway. Many landscaping projects involve the removal of large amounts of dirt and rock. Junk Control offers a special landscaping dumpster meant to handle large amounts of dirt and rock.

A landscaping dumpster is easily the most efficient and affordable method for waste disposal. When looking for a dumpster rental company you need to pay attention to three different things. You need affordability, convenience, and professionalism.

Junk Control
Junk Control has been providing dumpster rentals to the Las Vegas valley for almost fifteen years. We proudly serve both the residential and commercial community. We constantly evaluate our competitors to make sure we are giving the most affordable prices. Junk Control offers same or next day delivery on all of our dumpsters. As a professional business, we are licensed and insured to make you feel secure.

Call us today at 702-202-6206 to set up your delivery. You can find all of our sizes and pricing at the link below.