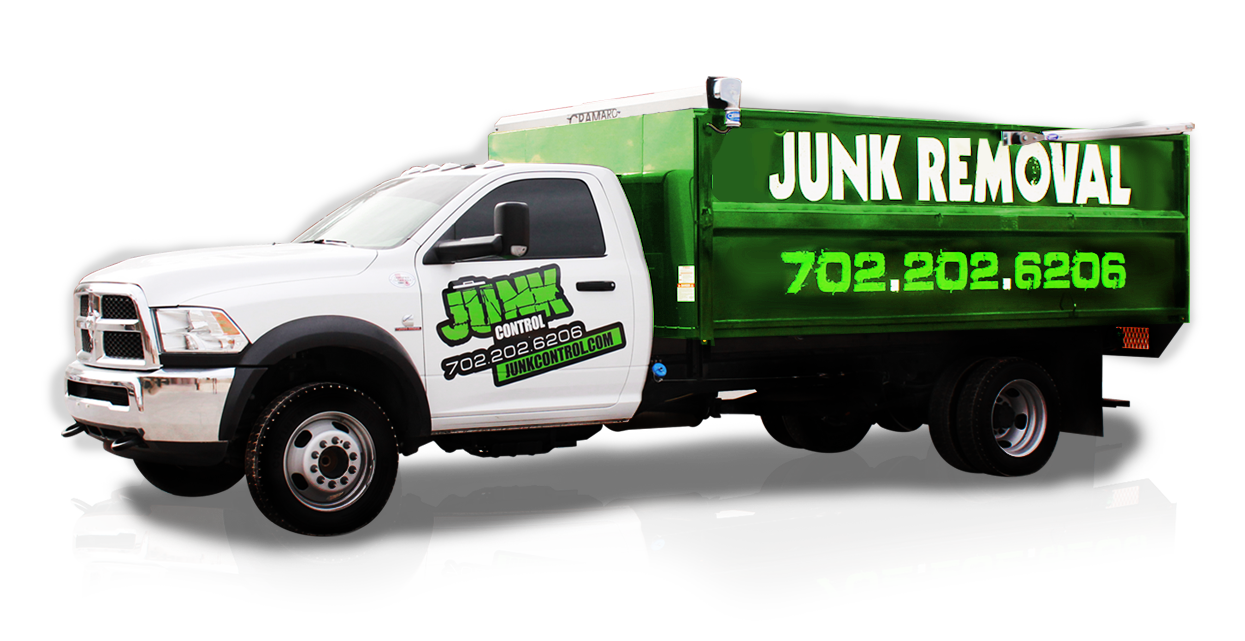 Easily our most popular service, junk removal services are what we specialize in. It's literally in our name. Here at Junk Control, we have been serving the Las Vegas valley for almost fifteen years. Established in 2004, we pride ourselves for having the best prices of any of our competitors.

In today's article, we will talk about the benefits of getting junk removal services. We will also talk about our pricing, and how we manage to maintain the lowest prices in the valley.

Benefits
There are a number of benefits to getting junk removal services. Whether you are moving, cleaning, or doing a major construction project, junk removal services are the optimal way to go. A lot of times people will resort to renting out a storage facility and end up paying a monthly fee to store items that aren't worth keeping. Not to mention the hassle of moving everything into the container. Junk removal services are a quick one-time cost that provides a long-term solution.

The price of junk removal includes a number of different things. When you pay for junk removal services, you are paying for the labor, the dump fees, and the convenience. Junk removal is highly convenient. We work on your schedule and offer affordable pricing.

It is often said that removing clutter from our lives increases happiness. Whether you're working on a big project or doing a spring cleaning, getting a junk removal service is really the best option. It saves you the struggle of loading the items yourself and paying the dump to dispose of your junk. Once your clutter is gone a huge burden gets lifted off your shoulders. There is only one real choice when it comes to junk removal in Las Vegas.

Junk Control
Junk Control offers the most professional and affordable junk removal service in the Las Vegas area. We service Las Vegas, North Las Vegas, and Henderson. Getting a quote is fast and easy. Just text our office number a photo to get a quote within minutes. Text your photo to 702-202-6206. Our professionals have been serving the Las Vegas valley for almost fifteen years. We work Monday thru Friday early in the morning and late in the evening to make sure you have the flexibility you need.