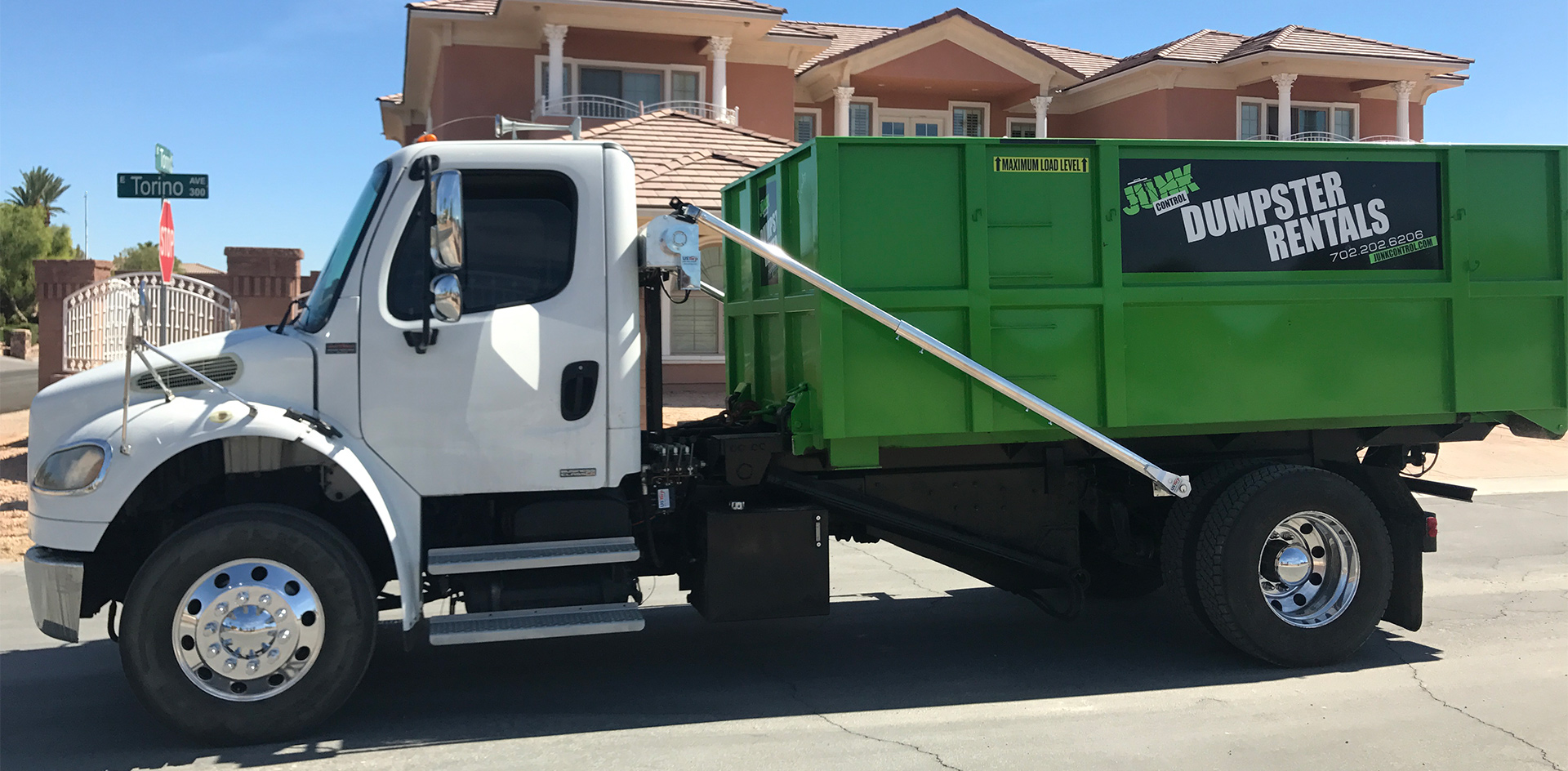 Junk is a fact of life. Sometimes you have so much garbage that you have to rent a dumpster to get rid of it. But how do you rent a dumpster in Las Vegas anyway?
Get a permit if you need one, find a great dumpster rental company like Junk Control, place your order, and sit back and wait for your dumpster to arrive!
Rent Not Own
The whole point of a dumpster is to get rid of garbage. You don't want to OWN a dumpster. You want to fill it up and have the owners take it away.
It's never been easier to rent a dumpster!
Do I Need a Permit to Rent a Dumpster?
You probably don't need a permit to rent a dumpster under most conditions. You might need a permit depending upon the exact application.
The most common reason you'll need a permit is if you're trying to place a roll-off container directly in the street. Or if you're putting a dumpster on a sidewalk or public property of any kind.
These permits are usually called "right-of-way" permits. Most cities issue these from the public works, building, or parks department. A simple phone call to your county clerk will usually clear up whether you need a permit for your dumpster rental.
What Kind of Dumpster Is Right for Me?
Dumpsters are measured in cubic yards. This is the measured volume of the dumpster. It doesn't matter how the dumpster is shaped; the cubic yards measure how much it can contain. As an example, a 10-yard dumpster holds ten cubic yards or 2020 gallons of material. The important thing to note is how many cubic yards it can contain.
You'll need a dumpster large enough to handle your project, but no bigger. It can be hard to pick a size because you definitely would rather have more dumpster than you need than run out of room when you have more trash.
When you order, ask our dumpster rental experts what size they recommend for the kind of work you'll be doing.
How to Rent a Dumpster
Getting a dumpster in the age of the internet is easy. Just enter the name of the nearest city, and add "junk removal" or "dumpster rental." Some examples include "Las Vegas junk removal" or "Las Vegas dumpster rental," and the internet search engines will do the rest.
The dumpster rental company will be able to quote you a price for a roll off dumpster that can be brought to your property. Be sure to use a reputable business registered with the local chamber of commerce. They should have a business license from the city where they are located.
The rental company will accept a credit card over the phone or on their website. They will deliver a dumpster to your property, and come and pick it up when it's filled. Make sure you meet the delivery person so that you can guide them to exactly where you want the dumpster placed on the property.
Get That Junk Out Of Here!
Dumpster rentals aren't much fun, but we need them sometimes. Now that you know how to rent a dumpster, the next time you have a pile of garbage you can get the right dumpster for the job.
You have junk, and we have dumpsters. That's a match made in heaven! Check out our blog for more info on the wide world of dumpsters, or contact Junk Control today for the absolute best prices and service for Junk Removal and Dumpster Rentals in the greater Las Vegas area!