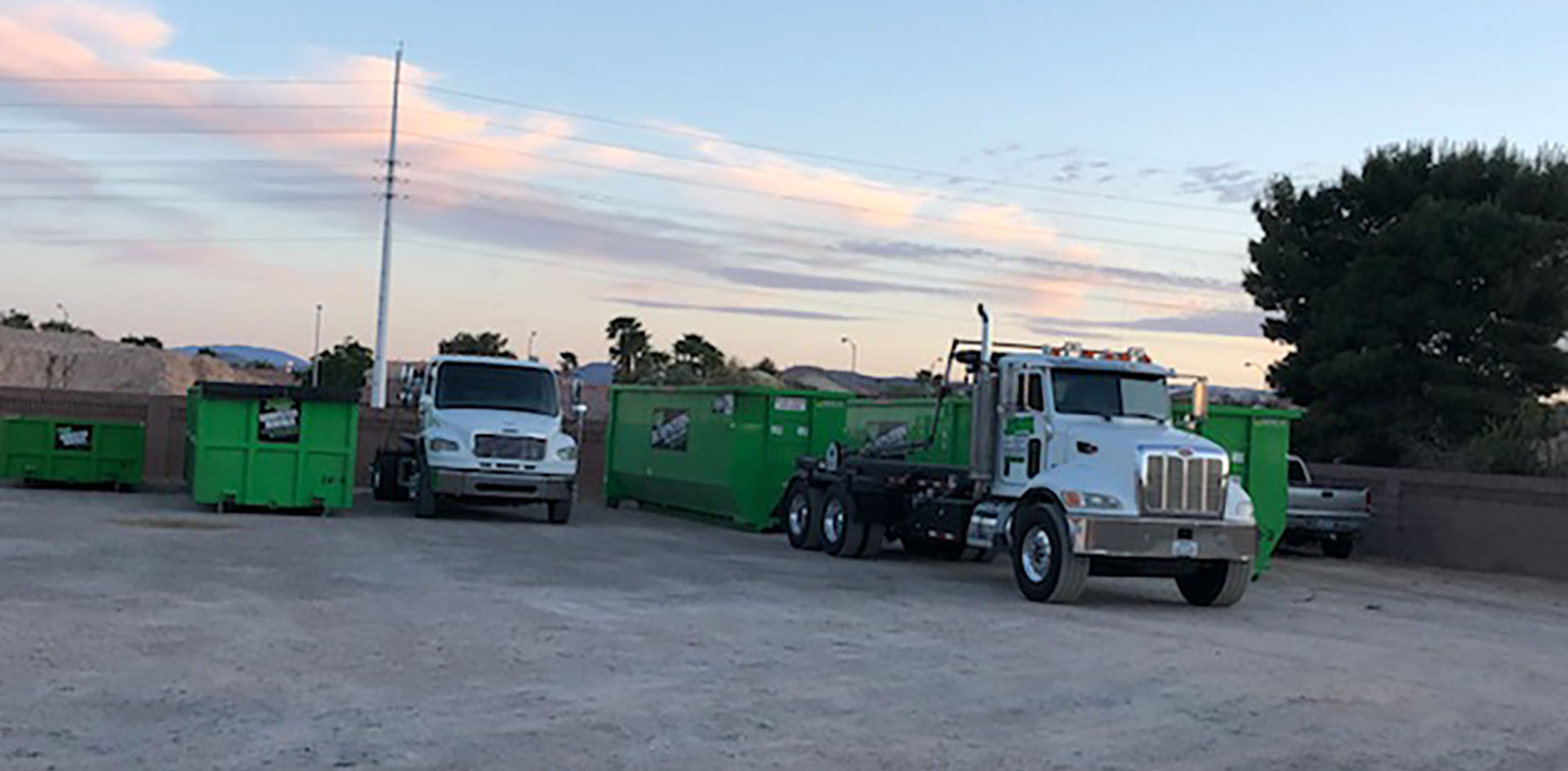 Choosing A Dumpster Size
There are four basic steps when renting a dumpster in Las Vegas. The first step is choosing the right size for your project. We offer different dumpster sizes for construction projects, home renovations, landscaping, and much more. Even if your project is a simple garage clean out, choosing the right size is essential which is clearly mentioned when you browse this site. You can also find all of our other sizes below.
Placing the OrderW
Where do we go from here? Step two is even more simple. Once you know what you want we guide you thru the order process. Basic information such as your address, name, and payment information are all taken over the phone. To make things easier, we find out exactly where you want the dumpster placed and when it needs to be delivered. Once the dust settles your container is delivered on time as agreed upon.
Using the Dumpster
This is what you've been waiting for. At least five or more days have been given so that you can get the most value for your money. All of our containers have an easily accessible door so that even heavier items can be loaded without a struggle. Once you're done loading it, give us a call so we can pick it up early or wait until the scheduled pick up date.
Pick Up
The most satisfying part of the rental experience is when we haul away all the debris you've loaded up. The burden is relieved off of your shoulders and all that's left is a clean house. The dumpster price includes dump fee's to a certain weight. Pick up is made easy since no one has to be home for this step. Once the container is gone it's out of your hair for good. Just like that, you've rented a dumpster.