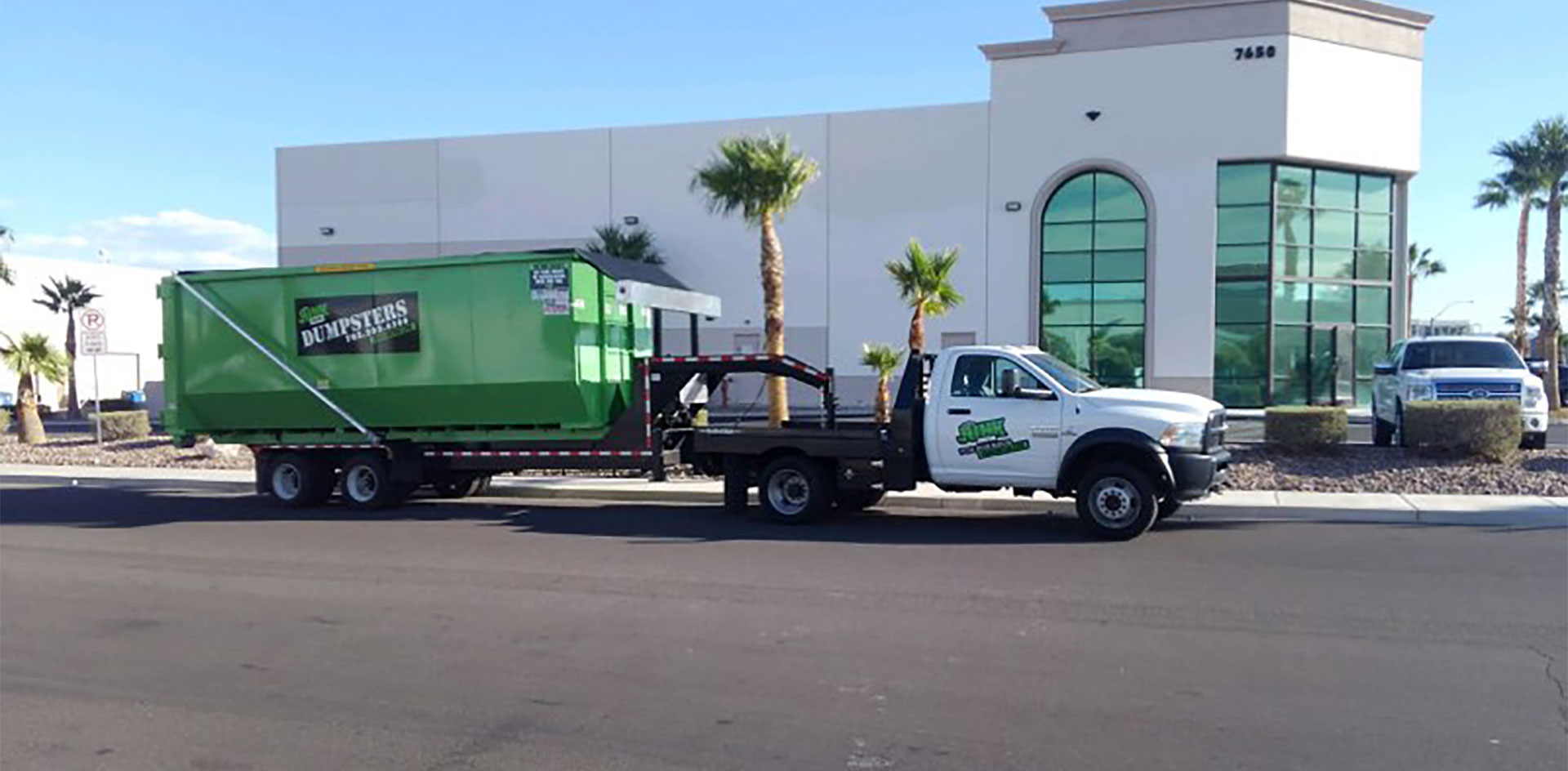 Construction site dumpsters are the most efficient method of waste disposal during a construction project. Virtually every construction company uses a commercial dumpster to remove debris and other waste. Construction site dumpsters need to be affordable, professional, and convenient.

In today's article, we will talk about the construction dumpster rental. We will also talk about the best company to provide this service in Las Vegas.

Construction Site Dumpsters
Construction quality dumpsters are safe, affordable, and easily accessible. Junk Control has bright green dumpsters that make them easily visible and safe all day. We consistently provide the lowest rates for our commercial and residential customers. When bidding for a job we always do our best to undercut the competition. If we regularly provide the lowest prices then we are likely to provide the lowest recurring rates as well. Junk Control maintains the highest care for our containers. Your construction site is a public display of your work as a construction company. Having a Junk Control dumpster at your site will display a modern and professional look to potential clients.

The reason that all construction companies use these dumpsters is convenience. The workers have a convenient location where they can dispose of waste. The dumpster company conveniently swaps out the dumpster when it is full. Junk Control offers same-day service on all of our dumpsters. In the Las Vegas market, there are few options when it comes to dumpster rentals.

Junk Control
Junk Control has been renting construction site dumpsters for almost fifteen years. We happily provide the lowest rates for our commercial clients. We offer special pricing based on your specific needs. Call us today at 702-202-6206 to order your first dumpster. You can also send your specific dumpster needs to info@lasvegasjunkremoval.org. We will give you a low rate based on your individual needs. Junk Control has full liability insurance. We are also licensed to do business. Call us today to get your construction dumpster.