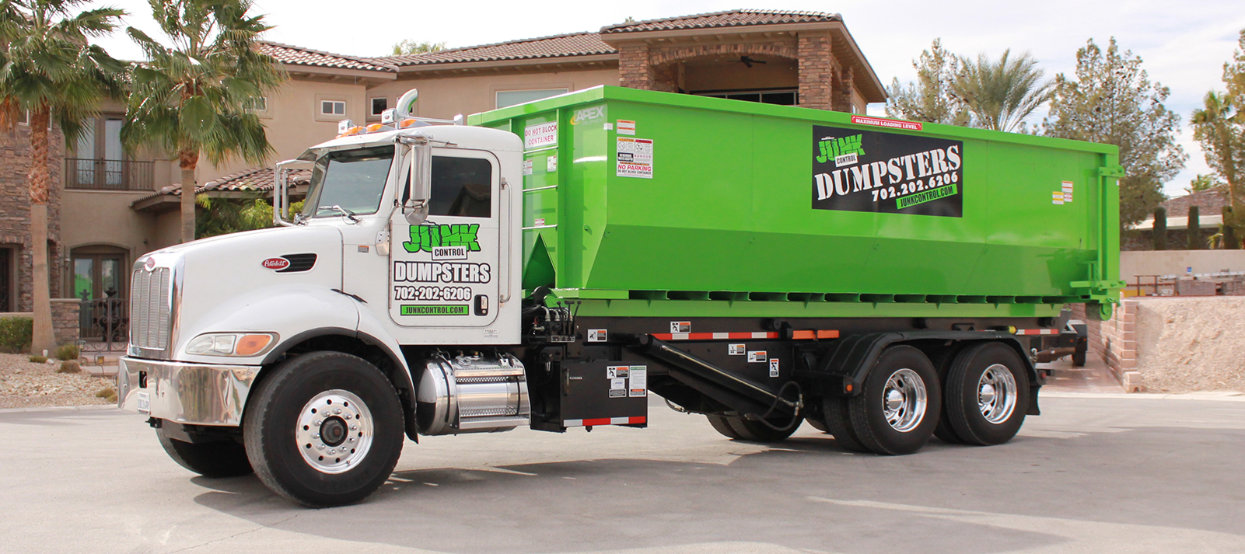 Are you planning on tackling a home renovation job sometime soon? Or do you want to clear out the junk that you have scattered throughout your house?
Rent a dumpster from Junk Control Las Vegas today!
It's a great way to get rid of things that you don't need anymore. But before you do that, you'll need to choose the right dumpster rental size.
Most companies offer dumpsters in a wide variety of sizes. Picking the right one for your project is essential since you could either run out of room with a dumpster that's too small or pay too much for one that's too large.
Check out some tips below that will help you select the right dumpster rental size for your project.
See Which Dumpster Sizes Are Available to You
The first thing you'll want to do when selecting a dumpster for rent is to find out which sizes are available to you. Most companies will offer dumpsters in the following sizes:
10 yards
15 yards
20 yards
30 yards
40 yards
Your initial thought might be to simply rent the biggest dumpster you can find. That will provide you with more than enough space for everything you're going to put into it.
But the difference between a 10-yard dumpster and a 40-yard one can be more than $100. So, why pay the extra $100 if you don't have to?
Get your hands on a dumpster rental that's going to be the right size to avoid spending more money than you have to.
Estimate How Much You're Going to Put into Your Dumpster
To avoid blowing your budget by going with the wrong dumpster rental size, estimate how much space you're going to need.
If you've never rented a dumpster before, you probably don't know how to do this. However, as Junk Control Las Vegas can tell you, it's more straightforward than you might think.
A 10-yard dumpster is excellent for cleaning out a small attic or garage or doing a relatively small remodeling job in a kitchen or bathroom.
A 15-yard dumpster is big enough for cleaning out medium-sized attics and garages and completing slightly larger renovation jobs.
A 20-yard model from Junk Control Las Vegas is ideal for cleaning out a larger attic or garage, or taking on a larger bathroom or kitchen remodel. You should pop over to these guys if you care for your garage. It's also suitable for flooring and carpet removal in a bigger home.You can also contact experts from carpet cleaning portland as they can help you in availing carpet cleaning services.
A 30-yard dumpster is what you're going to want for everything from completing new home construction to putting an addition on to a home. It can also come in handy for those doing major demolition projects.
And a 40-yard dumpster is a perfect choice for the biggest construction projects. Go with this option from if you're tearing down an entire home or putting up a large house or building.
Ask an Experienced Dumpster Rental Company for Help
The guide above should help you pick out the right dumpster rental size. However, if you're still stuck and don't know which one to choose, let an experienced dumpster company like Junk Control Las Vegas provide you with the assistance you need.
We have a strong team of junk removal experts who know the ins and outs of dumpsters. We can listen to what you plan on putting into the dumpster, take a look at some pictures, and recommend the right size for you.
We've done so many junk removal jobs over the years that we've probably seen someone finish the same project you're getting ready to start. We will use our experience to recommend the right dumpster for your job.
Get the Right Dumpster Rental Size for Your Project Today
Don't waste your time calling on another junk removal company to help you get your hands on the right dumpster rental size for you.
If you do that, you're likely going to have to either rent another dumpster later or spend more money than you should on a dumpster that's entirely too large for your job.
Instead, let Junk Control Las Vegas show you why people have turned to us time and time again for their dumpster rental needs. Contact us today for the dumpster rental that is just the right size for your next project!