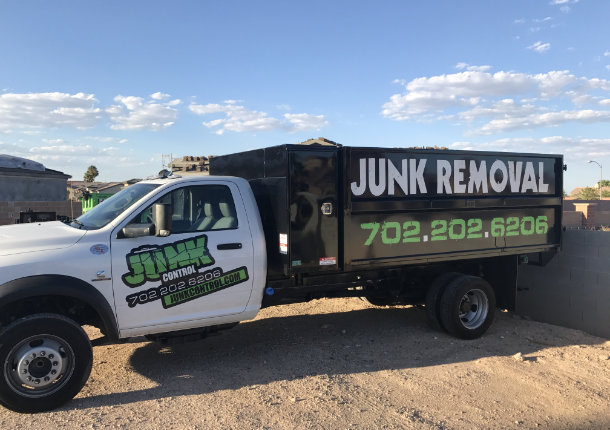 The word, "cheap", often has a negative meaning behind it. People associate something cheap with lower quality. You do not have to sacrifice quality when you get cheap junk removal in Las Vegas. Junk Control offers the most affordable debris removal in Las Vegas. Our service, product, and employees are all high quality.

In today's article, we will talk about cheap junk removal. We will also talk about the company that provides the most affordable removal in Las Vegas.

Cheap Junk Removal
Our pricing is incredibly different from our competitors. We offer a flat rate on all of our dumpster sizes. That means that your price includes labor and dumping fees. Our competitors try to charge you for all of those things separately. One of our customers complained that her previous removal company charged her a fee based on where she lived in Las Vegas. We proudly offer the same low prices no matter where you live in Las Vegas. Other disposal companies offer less so that you are forced to overspend. Junk Control charges you according to the amount of space you take up in our trailer. Getting junk removal in Las Vegas has never been more affordable and convenient.

You will find the link to our website below. We offer the lowest prices in Las Vegas. The more space you take up in our trailer the less we charge you per cubic yard. Call us today to get same-day service before 3 PM. We will now discuss the best company to provide junk removal in Las Vegas. Take a look at our competitors and you will see we offer the best prices.

Junk Control
Junk Control has been providing cheap junk removal to the Las Vegas area for almost fifteen years. Our rates are constantly compared to our competitors to ensure we give the lowest prices. If you order before 3 PM we can service within the same day. Call us today at 702-202-6206 to get same-day service. We pride ourselves in providing professional service. We appreciate all feedback on Google or Yelp.