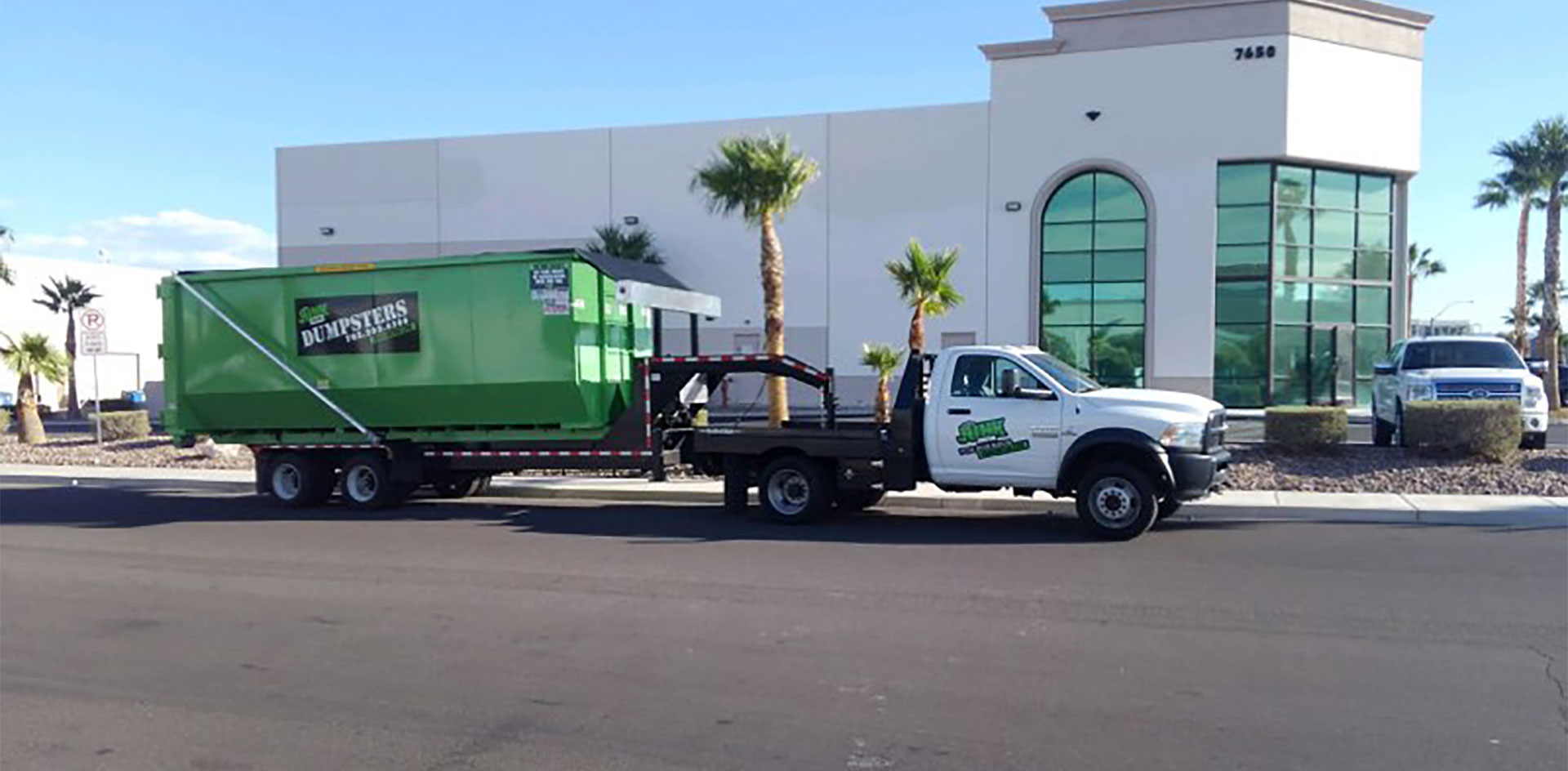 Reliability is often hard to find in the dumpster industry. Most companies do not offer same-day delivery. Our competitors tend to exaggerate their prices by hiding most of the cost in fees you don't see at first. They advertise a low price but cannot deliver a low priced dumpster. Only one company in Las Vegas provides reliable dumpster rentals. This company meets all of the requirements we previously talked about.

In today's article, we will talk about reliable dumpster rentals. We will also talk about the most reliable company to provide them in Las Vegas.

Reliable Dumpster Rentals
A reliable company will have high quality, low prices, and convenient service. Junk Control has the highest quality dumpsters in Las Vegas. Our containers are clean and well maintained. They are recognizable for their bright safety green color. The color makes them safe and easily recognizable no matter what time of day you are working. Doors on the containers make them easily accessible. Junk Control offers the lowest prices for dumpster rentals in Las Vegas. Our price includes delivery, pick up, and dumping fees. We provide the same low prices no matter where you live in Las Vegas.

All of our dumpsters come with a convenient same-day delivery guarantee if you order before 3 PM. Junk Control recently extended the time on our rental periods. Now all of our dumpsters come with an even longer rental period. We are known in the community for being professional, reliable, and affordable.
Junk Control Dumpsters
Junk Control has been providing reliable dumpster rentals to the Las Vegas area for almost fifteen years. Our rates are constantly compared to our competitors to ensure we give the lowest prices. If you order before 3 PM we can deliver within the same day. Call us today at 702-202-6206 to get same-day delivery. We pride ourselves in providing professional service. We appreciate all feedback on Google or Yelp.