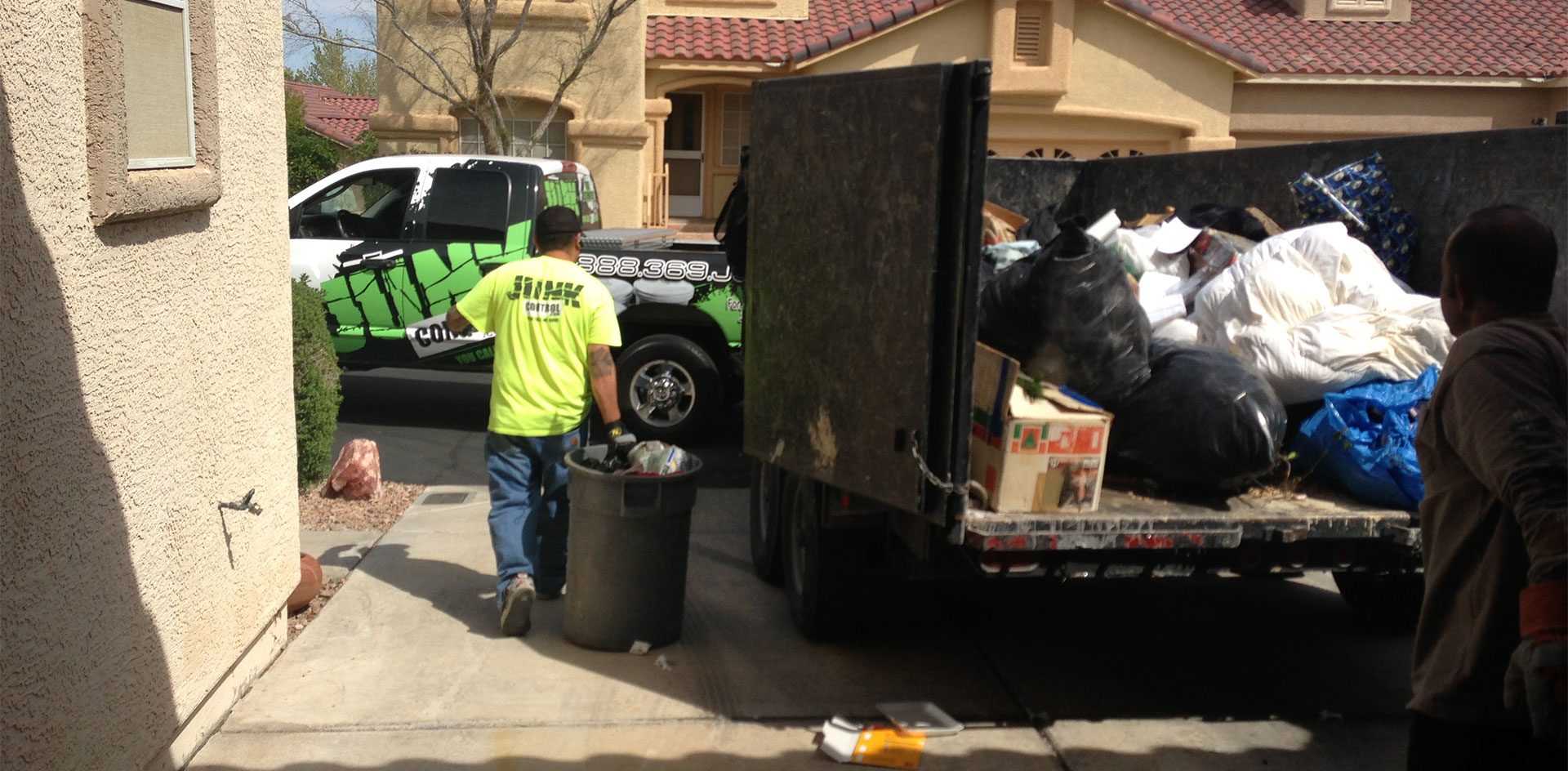 Junk removal is the most recommended method for waste disposal by cleaning and organization experts. Your price is calculated by cubic yardage. Your price gets lower as your cubic yardage goes up. We charge you according to the size of your load. Bulk junk removal is the most efficient way to remove excessive amounts of debris.

In today's article, we will talk about the benefits of bulk junk removal. We will also talk about the best company to provide the service in Las Vegas.

Bulk Junk Removal
Most of our competitors charge over one hundred dollars to come out for even small items. That is because their minimum fee for removal is more than one hundred dollars. The company benefits while the customer is overpaying for basic services. This month we had a customer that qualified for our low fifty-nine dollar minimum fee. She almost went with a company that had a one hundred and forty dollars minimum fee. We work hard to keep business overhead low so that we can continually provide low prices.

Our competitors also charge extra fees based on where you live in Las Vegas. Junk Control proudly provides the same low prices to the entire Las Vegas valley. We service Las Vegas, North Las Vegas, and Henderson. A junk removal company needs to be affordable, professional, and convenient. Junk removal is supposed to be a convenient service. Most of our competitors make junk removal an inconvenient experience.

Junk Control
We have provided affordable bulk junk removal to the Las Vegas community for almost fifteen years. We offer a convenient same-day service if you schedule before 3 PM. Our rates are constantly compared to our competitors to ensure we give the lowest rates. We pride ourselves on being professionals. Our website shows all of our sizes and pricing on dumpster rentals. It will also show you our prices on junk removal. Call us today at 702-202-6206 to schedule your mattress removal.