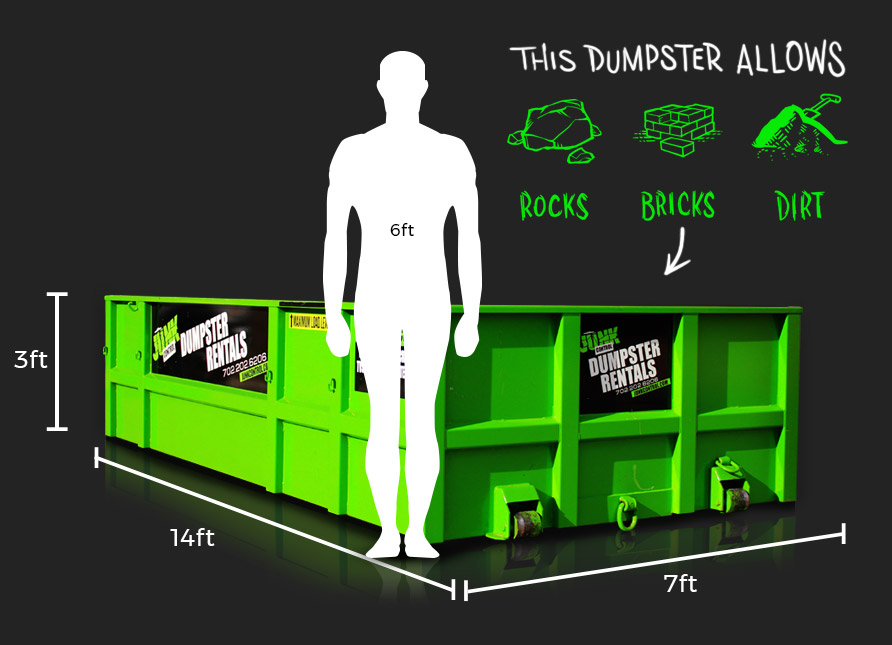 Our most popular rental is the ten-yard dumpster. This dumpster will support almost any debris. There are a number of benefits to this container. Convenience, professionalism, and affordability are all benefits to this container. Junk Control provides this container at an affordable rate. Landscaping, construction, and personal projects all benefit from this container.
In today's article, we will talk about the ten-yard dumpster. Junk Control charges less for this container than any other company in Las Vegas.
Ten-Yard Dumpster
We charge two hundred and ninety-five dollars for this container. Junk Control offers generous rental periods on all of their containers. The ten-yard dumpster comes with a seven-day rental. Extending this rental costs ten dollars per day. Our container is the most affordable rental in Las Vegas. We constantly compare rates to our competitors to provide the lowest rates. These dumpsters come with a generous weight limit as well. Our ten-yard rental comes with a three-ton weight limit. Every ton after the assigned weight limit costs a fee of seventy-five dollars per ton. No other rental company in Las Vegas offers rates this low.
Junk Control proudly offers two types of ten-yard dumpsters. We have a container designed for dirt, rock, and concrete. This dumpster does not have a weight limit. It is specially designed to handle excessive amounts of heavy debris. Our other container is designed to handle mixed debris. This container handles all other material.
Junk Control Rentals
Junk Control has provided dumpster rentals to the Las Vegas community for almost fifteen years. We pride ourselves in providing professional and affordable service. Call or text us today at 702-202-6206. We appreciate all feedback on Google and Yelp. Look at our reviews and you will find many of our satisfied customers. Almost all of our customers recommend us to friends and family.