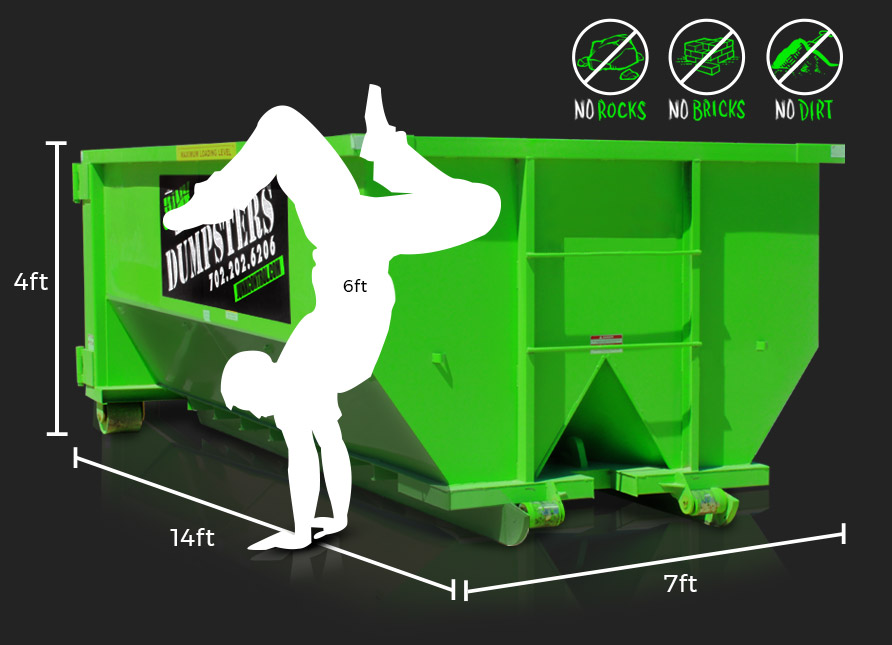 Small dumpsters are a convenient solution for waste disposal. Home renovation, landscaping, and other projects benefit from small dumpsters. These containers come in a variety of sizes. They also have a generous weight limit. Finding an affordable dumpster rental in Las Vegas is challenging. Many companies charge exorbitant fees for these small containers.
In this article, we will talk about dumpsters. Junk Control offers the most affordable dumpsters in Las Vegas.
Small Dumpsters
We proudly service Las Vegas, Henderson, and North Las Vegas with the same low prices. Our competitors are known for charging fees based on where you live in the valley. Junk Control offers four different dumpsters for small projects. We offer a lowboy dumpster for dirt, rock, and concrete. We also have three different mixed dumpsters at a low rate. These dumpsters are fourteen feet long and seven feet wide. Junk Control offers the lowest rates for these dumpsters in Las Vegas. Our competitors can not offer a lower price. We rent these containers out with a seven-day rental period. After that, we charge ten dollars per day. Other companies have an expensive minimum fee to extend your rental.
Dumpster rental is highly recommended by cleaning and organization experts. The smallest dumpster costs two hundred and ninety-five dollars. You can call or text 702-202-6206 to place your order. Visit our website and place your order online as well.
Junk Control
Junk Control has provided dumpster rentals to the Las Vegas community for almost fifteen years. We pride ourselves in providing professional and affordable service. Call or text us today at 702-202-6206. We appreciate all feedback on Google and Yelp. Look at our reviews and you will find many of our satisfied customers. Almost all of our customers recommend us to friends and family. Junk Control is a family-owned and operated business.