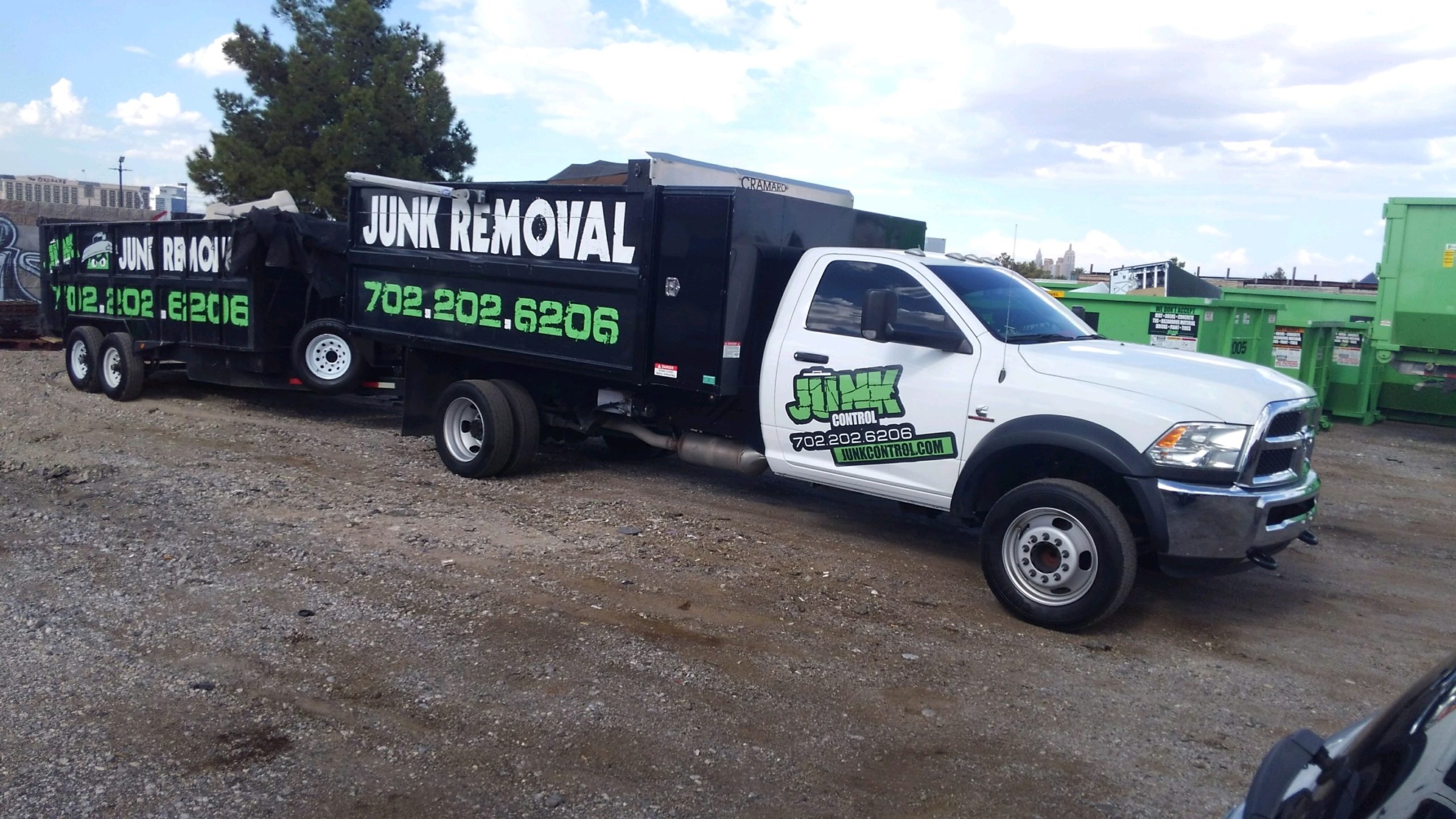 Residents and businesses in Las Vegas take advantage of our affordable junk disposal service. Appliances, furniture, and many other items qualify for our junk disposal service. This service is the most affordable and efficient method for waste disposal. Getting a quote takes only minutes. Same-day service is provided Monday through Friday during the hours of operation. Quotes can be given over the phone or by text message.
In today's article, we will talk about junk disposal. Junk Control offers the most affordable junk removal service in Las Vegas and Boulder City.
Junk Disposal
We proudly provide affordable prices to Las Vegas, Henderson, North Las Vegas, and Boulder City. We do not charge extra fees based on where you live. Our competitors are known for charging fees based on where you live in the valley. Our minimum fee for junk removal is fifty-nine dollars. Other businesses charge over one hundred dollars to remove small amounts of debris. You can call or text photos to 702-202-6206 for a quick estimate. We provide junk removal service Monday through Friday between 9 AM and 5 PM. Junk Control offers a dumpster rental service as well. We are the highest-rated junk removal company in the Las Vegas valley.
Our business provides the most affordable dumpster rentals in Las Vegas. Dumpster rental allows the customer to load the container at his own pace. We offer six different containers with a variety of sizes. You can view our sizes and pricing online.
Junk Control
Junk Control has provided junk removal to the Las Vegas community for almost fifteen years. We pride ourselves in providing professional and affordable service. Call or text us today at 702-202-6206. We appreciate all feedback on Google and Yelp. Look at our reviews and you will find many of our satisfied customers. Almost all of our customers recommend us to friends and family.