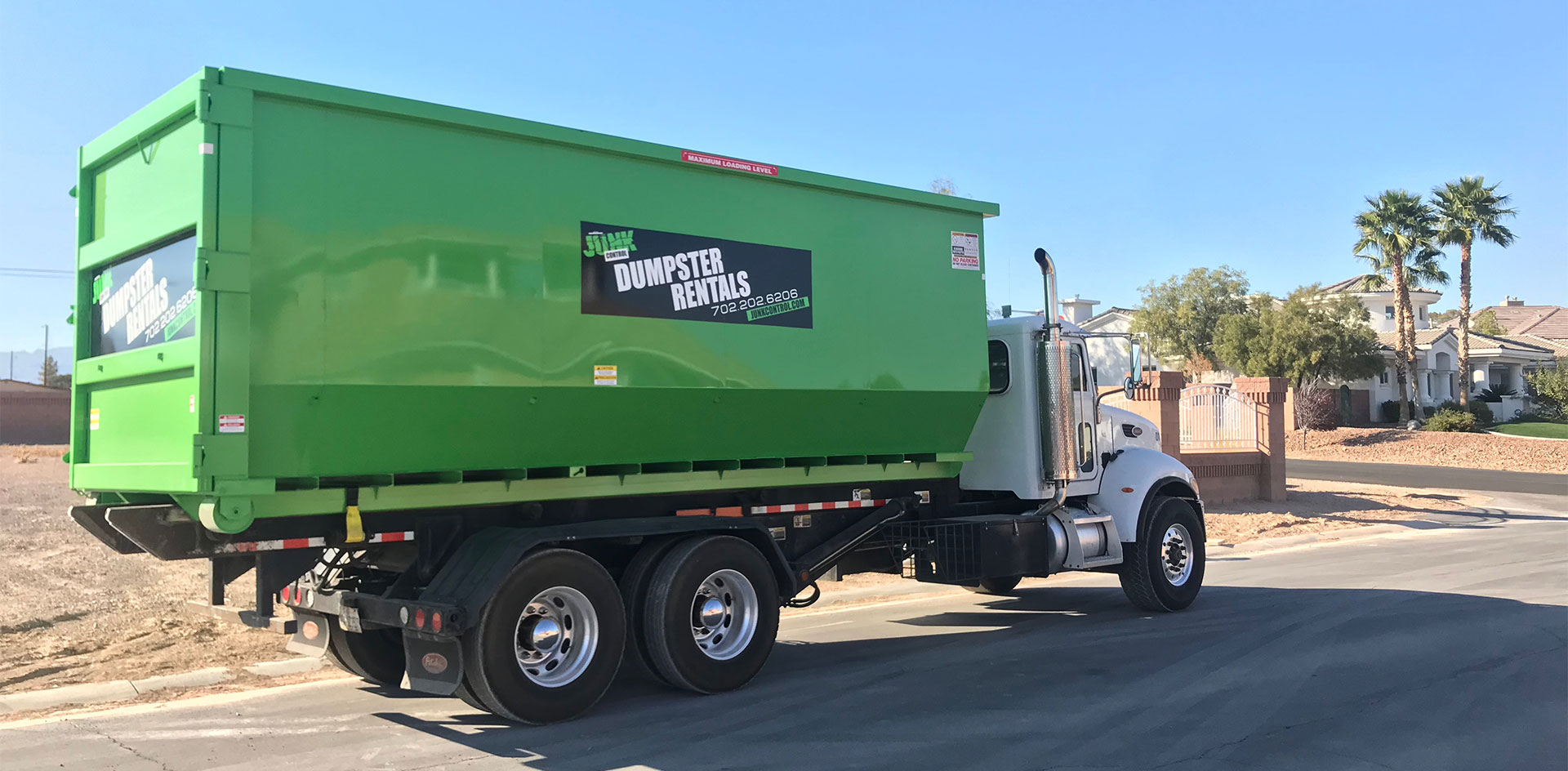 There are countless uses for a dumpster rental in Las Vegas. Construction sites, residential homes, and landscaping companies all use dumpsters. They have generous weight limits. These containers also provide a convenient method for waste disposal. Dumpsters come in a variety of shapes and sizes. Waste management and organization professionals recommend dumpsters for everyone. 

In today's article, we will talk about the benefits of a dumpster rental. We will also talk about the most affordable dumpster company in Las Vegas.

Dumpster Rental
These containers are highly recommended for spring cleaning projects. Landscaping companies use dumpsters to dispose of high volume yard waste. A dumpster rental is also useful for small landscaping projects. Junk Control offers six different containers for rent. One of our containers is specially designed for dirt, rock, and concrete. Our other five dumpsters can have almost every other material. These dumpsters come in a variety of sizes. Most of them can be parked in a standard-sized driveway.
Those three containers are fourteen feet long and seven feet wide. Our other two containers are twenty-two feet long and eight feet wide. You can find all of our sizes and pricing at the link below. Most companies give a few choices in size. We offer multiple sizes. They charge hidden fees for every part of the dumpster process. We offer a flat-rate price that includes everything.
Junk Control Dumpsters
Our company has provided affordable dumpster rental for almost fifteen years. We pride ourselves in providing professional and affordable service. Call or text us today at 702-202-6206. We appreciate all feedback on Google and Yelp. Look at our reviews and you will find many of our satisfied customers. Almost all of our customers recommend us to friends and family. Many of these customers have used our service more than once.