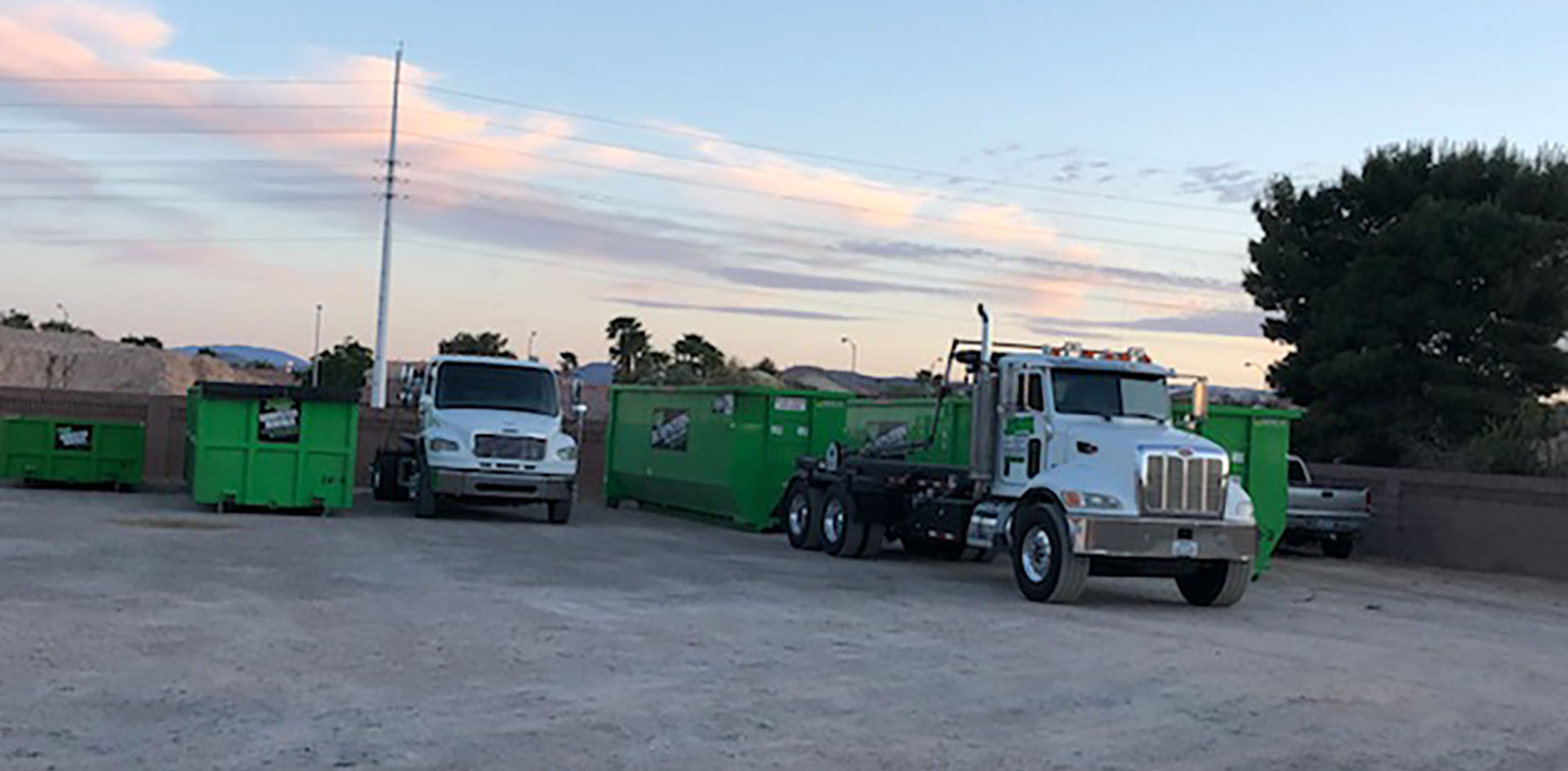 People often say that Las Vegas is always under construction. Construction companies are constantly building new residential areas. Las Vegas is always expanding or improving its' highways. This constant construction creates a huge demand for construction dumpsters.

In today's article, we will talk about the different sizes of construction dumpsters. We will also talk about the best company to provide them.

Construction Dumpsters
Construction material and waste can change depending on the type of project. Some construction projects involve a lot of dirt, rock, and concrete. There are two types of construction dumpsters. One type of dumpster will support heavy material such as dirt, rock, and concrete. The other type of dumpster will support mixed debris and other trash. Construction dumpsters come in all different sizes depending on the size of the project. We offer a ten, fifteen, twenty, thirty, and forty cubic yard dumpster.

All of our dumpster rentals are affordable. Your price includes delivery, pick up, and dump fees. Many of the container rental companies will try and hide extra fees. One of our customers complained that our competitors charge a fuel fee. Affordability, convenience, and professionalism are all important when considering a container rental company.

Junk Control
Junk Control has been providing dumpster rentals to the Las Vegas community for almost fifteen years. We offer a convenient same-day service if you order before 3 PM. You can call us at 702-202-6206 to get a dumpster today. Junk Control has been licensed and insured to do business in Nevada. Our rates are constantly compared to our competitors to ensure we give the best prices. Call us today for any of your construction needs.
Junk Control is a family owned and operated business. We treat our customers like they are personal friends or even family. Work with us