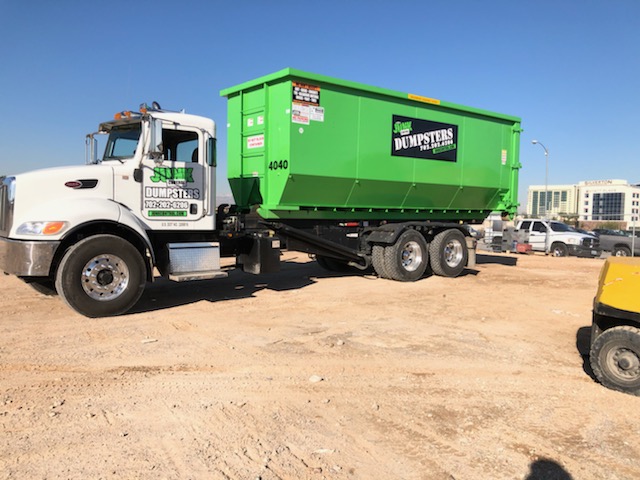 Junk Control offers the cheapest dumpster rental in Las Vegas. We also service Henderson, Summerlin, and North Las Vegas. Our competitors charge a fee based on the delivery address. At Junk Control we offer a flat rate on all of our containers. The price per container includes delivery, pick up, and dumping fees. We proudly offer the cheapest dumpster rental anywhere in Las Vegas and Henderson. All of our containers come with a generous rental period. The cheapest dumpster rental we offer comes with a seven-day rental. They all come with a generous weight limit.
In today's article, we will talk about the cheapest dumpster rental in the valley. Junk Control offers the best prices in Las Vegas and Henderson.
Cheapest Dumpster Rental
Junk Control offers the same low prices to Las Vegas, North Las Vegas, and Henderson. We proudly service the entire valley. Our rentals are the most affordable in Las Vegas. Call or text 702-202-6206 to order a dumpster. Dumpster rental can also be scheduled on our website. We have two different large dumpsters available for rent. These containers come in a variety of sizes so that our customers only pay for what their project requires. We deliver Monday through Friday between 7 AM and 5 PM. All of our containers have a large door that allows them to be loaded easily. We accept payment with cash, debit, or credit card.
A large dumpster is affordable, professional, and convenient. Our competitors can not offer lower prices than us. All of our rentals come with a generous lease period. These containers are clean and professional. We paint our containers a bright green color for the safety of everyone working with them. Schedule before 3 PM to receive same-day delivery.
Junk Control
Junk Control has provided dumpster rentals to the Las Vegas community for almost fifteen years. We pride ourselves in providing professional and affordable service. Call or text us today at 702-202-6206. We appreciate all feedback on Google and Yelp. Look at our reviews and you will find many of our satisfied customers. Almost all of our customers recommend us to friends and family.