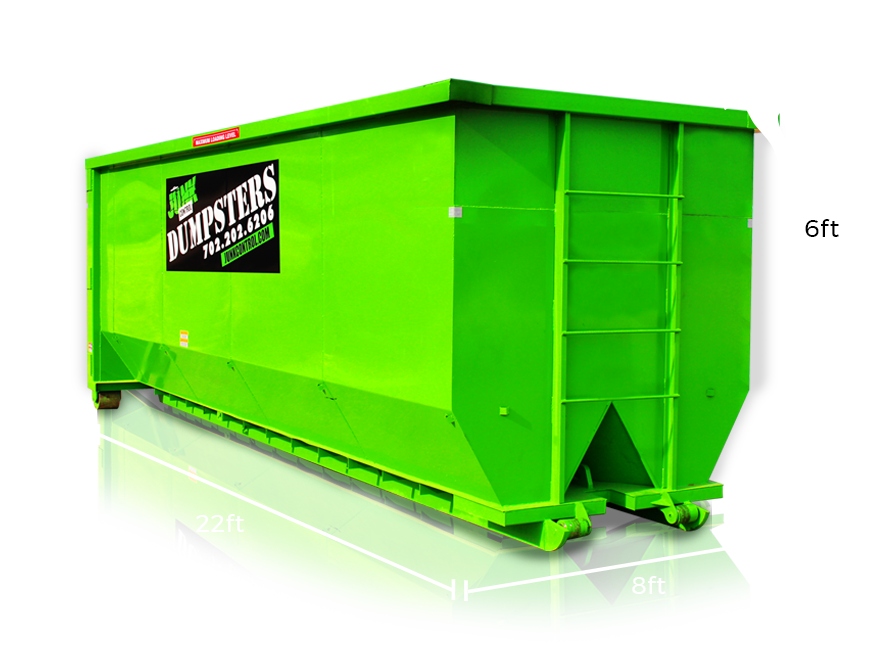 A dumpster rental is an efficient way of removing excess debris. A dumpster can handle the amount of debris your local trash company can't. Multiple companies in Las Vegas offer dumpster rentals. Many of our customers complain that these companies overcharge for a basic service. Some of our competitors go as far as charging their customers a gasoline fee. Hidden fees are a common trend with our competitors. The challenge is finding an affordable dumpster rental in Las Vegas.

In today's article, we will talk about the difficulties of finding an affordable dumpster rental in Las Vegas. We will also talk about the best company to offer the most affordable service.

Affordable Dumpster Rental
Finding a dumpster rental is a difficult process in Las Vegas. Almost all of the dumpster rental companies will charge you the entire dump fee. You need to select a company that pays for the dump bill itself. Junk Control has a generous weight limit on all of our dumpsters. We don't charge you dump fees unless you go over our weight limits. Junk Control offers five different sizes so you can order a dumpster based on your specific needs. We offer the lowest rates for dumpster rentals in Las Vegas. Affordability, convenience, and professionalism are all necessities for a dumpster rental company.

Another aspect of affordability is the rental period. Junk Control offers a generous rental period on all of our dumpsters. Our competitors overcharge for a short rental period. Past your rental period, we only charge ten dollars per day to extend the rental. Below you will find the link to our website where you can find our sizes and pricing.

Junk Control
Junk Control has been providing affordable dumpster rental in Las Vegas for almost fifteen years. Our rates are constantly compared with our competitors to ensure we give the lowest rates. Call us today at 702-202-6206 to book your dumpster. We offer same day delivery if you order before 3 PM. Junk Control is licensed and insured to do business in Nevada.