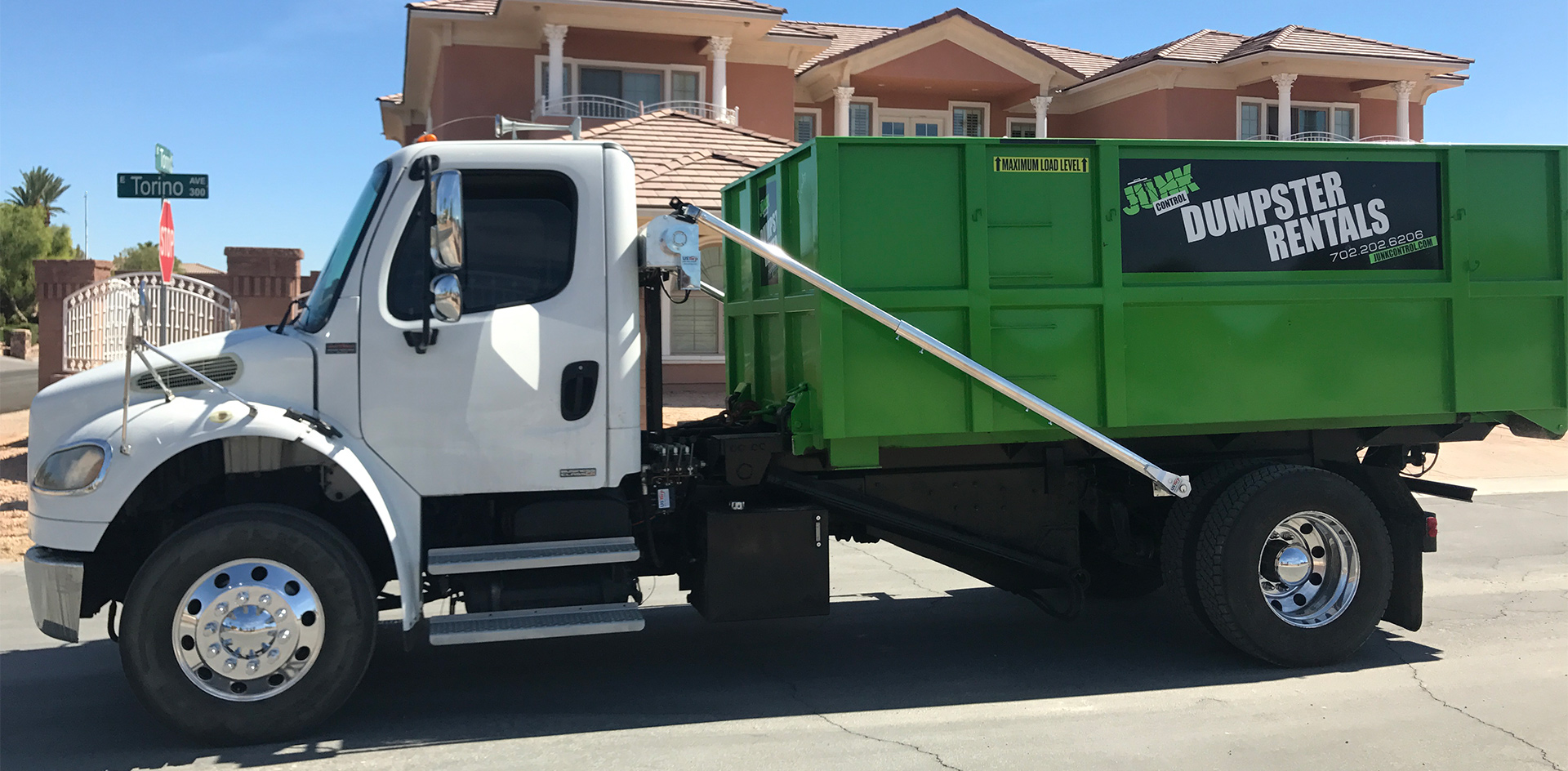 Some consumers prefer affordability over convenience. At Junk Control we believe you should not have to compromise convenience for affordability. We believe that affordability makes a purchase convenient. Convenient dumpster rentals will be affordable and easily accessible. Dumpster rentals are a highly recommended method for waste disposal.

In today's article, we will talk about convenient dumpster rentals. We will now discuss the company that provides the most convenient dumpster service in Las Vegas.

Convenient Dumpster Rentals
Junk Control offers five different sized containers to make sure your specific needs are met. All of our dumpsters now have a longer rental period. We maintain the lowest prices in Las Vegas, Henderson, and North Las Vegas. Junk Control offers convenient dumpster rentals by being affordable and professional. We constantly evaluate our competitors to undercut their prices. All of our dumpsters come with a generous weight limit. Three of our containers will comfortably fit in a standard-sized driveway. Every container we lease comes with an easily accessible door to make loading heavy items easier. 

A dumpster rental is one of the most convenient methods for waste disposal. Countless cleaning and organization experts recommend them. Dumpsters are not just for construction companies. Many of the residents in Las Vegas take advantage of these containers for spring cleaning and other home projects. We will now talk about the most convenient company in Las Vegas.
Junk Control Dumpsters
Junk Control has been providing reliable dumpster rentals to the Las Vegas area for almost fifteen years. Our rates are constantly compared to our competitors to ensure we give the lowest prices. If you order before 3 PM we can deliver within the same day. Call us today at 702-202-6206 to get same-day delivery. We pride ourselves in providing professional service. We appreciate all feedback on Google or Yelp.